Investigation launched into deadly coal mine explosion in Siberia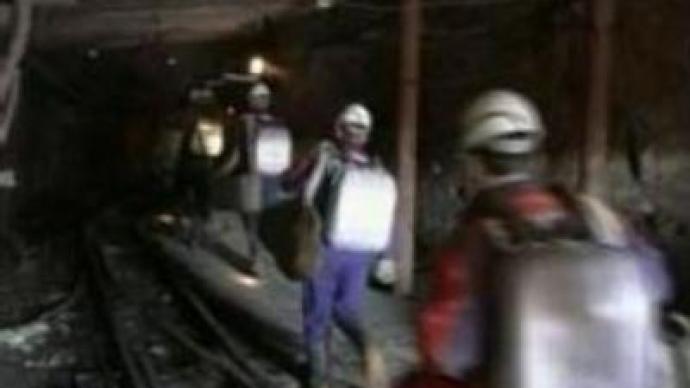 One person has died and several others have been injured after an explosion at a coal mine in Siberia caused it to collapse. The incident has once again drawn attention to the ongoing issue of mine safety in Russia.
It comes a little more than five months after a disaster at a gold mine in another region took the lives of 25 people. In both cases safety issues were placed in the spotlight.The coal mine in the Kemerovo region where the latest accident happened has been closed until the cause of the explosion is discovered.
"At 11:50, a methane gas explosion happened 300 metres under ground at one of the units during mining. Unfortunately, one metalworker, Yury Zorin, died, two people were slightly injured, and four miners were poisoned or suffered burns. A special commission is currently investigating the incident,"
stated the region's Governor, Aman Tuleev.The last few years have seen an increase of coal production in Russia. Along with it come mounting concerns over the violation of safety rules at the mines.Checks in the Kemerovo region one of Russia's most important industrial areas showed that most of the mines are in need of reconstruction and technical upgrade.In the last several years owners of the facilities have focused their attention on improving the economic situation. Safety issues were apparently overlooked. As a result the latest statistics show dozens of miners die every year.The authorities of the Kemerovo region remain optimistic saying 2006 has seen a significant decrease in mining accidents with owners finally investing money in improving safety.However some, including the owner of the Dzerzhinsky mine where the latest accident happened are still being criticized.
"The mine belongs to Novolipetsky Metal Plant. And I have to say that accidents happen quite often at its Prokopievsk sites. In the region, the frequency of accidents and casualties has decreased,"
stressed Sergey Cheremnov, Kemerovo region spokesperson. The checks into the safety of coal production in Russia have recently increased as well.And in the Kemerovo region alone the owners of the mines plan to boost investments into security by more than two times by 2010.
You can share this story on social media: