Spy games: Inventor of World Wide Web accuses West of hypocrisy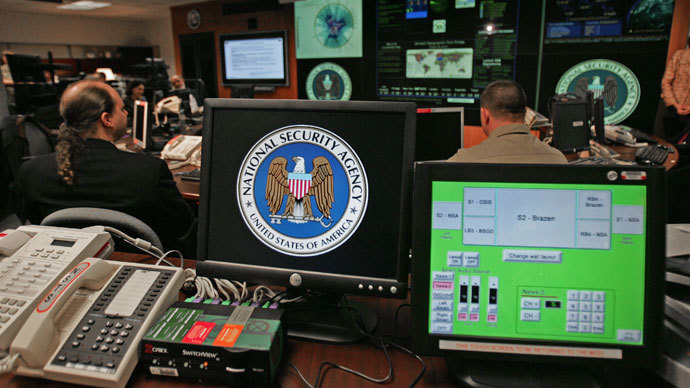 Sir Tim Berners-Lee has lashed out at Western governments, calling them hypocritical for spying on the internet while reproaching other oppressive nations for doing the same; adding that the revelations may change the way people use computers.
The British computer scientist, who invented the Web in 1989, accused the West of "insidious" online spying after whistleblower Edward Snowden leaked details of the US National Security Agency's (NSA) dragnet telephone and internet surveillance programs, implicating US and UK in a wave of international criticism.
"In the Middle East, people have been given access to the internet, but they have been snooped on and then they have been jailed," Berners-Lee told The Times newspaper in an interview.
"It can be easy for people in the West to say 'Oh, those nasty governments should not be allowed access to spy.' But it's clear that developed nations are seriously spying on the internet," he added.
Berners-Lee believes that the new revelations about Western government spying could change the way people, especially teenagers, use the internet and their computers.
"Teenagers who are unsure about their sexuality, who need to contact others, or people being abused trying to find helplines... There are things that happen on the net that are very intimate, which people are going to be loath to do if they feel there is somebody looking over their shoulder."
Another concern that Berners-Lee raises is around the safety of the already collected information.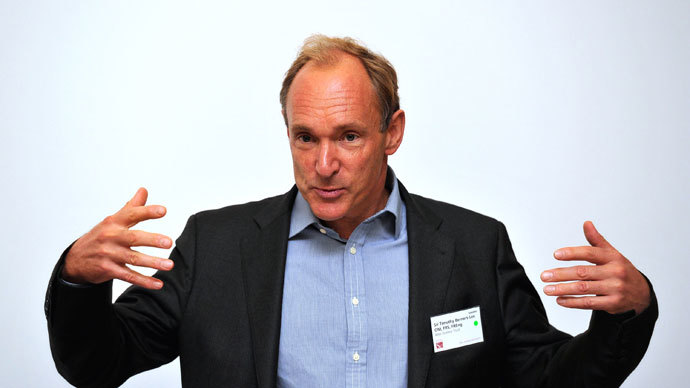 The web's inventor spoke out before accepting a US$1.5 million joint engineering prize awarded by Queen Elizabeth to five men, who are considered to be the fathers of the internet, including Robert Kahn, Vint Cerf, Louis Pouzin and Marc Andreessen.
Berners-Lee argues that internet freedom must be safeguarded against companies or governments trying to take over control.
"When you make something universal … it can be used for good things or nasty things … we just have to make sure it's not undercut by any large companies or governments trying to use it and get total control," he said at the award ceremony.
One of the award recipients, Google Vice-President Vint Cerf, suggested companies should come up with ways to go around the surveillance, such as developing encrypted web communication.
Snowden blew the whistle on an NSA program called PRISM that collects correspondence and video conversations of foreigners using internet services like Google, Skype, Yahoo and Facebook.
He also provided documents showing the intelligence agency collects data on phone calls handled by the major US telephone companies.
On top of that the whistleblower exposed British spy agency GCHQ's access to the global network of communications, storing calls, Facebook posts and internet histories, and revealed that it shares this data with the NSA.
Snowden was charged with espionage by US federal prosecutors on Friday and currently remains in an airport limbo in Russia's transit zone after he flew to Moscow's Sheremetyevo Airport from Hong Kong.
Snowden's stopover in the transit zone could be prolonged indefinitely, as his passport, which was annulled by the US on Saturday, leaves him without the necessary documentation with which to travel, a source reportedly connected with Snowden told Interfax.
You can share this story on social media: