Arab world unrest is like earthquake changing the ground – Bush ex-advisor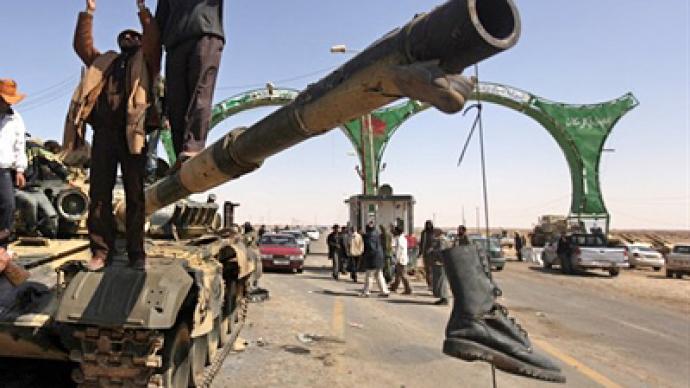 A metaphor for the unrest spreading across the modern world is an earthquake that is changing the ground underneath – the regimes that have been in power for decades – believes Thomas Graham, former advisor to the George W Bush administration.
"What we're seeing is the consequence of a lot of developments in communications, consequences of population growth, new desires by people to organize their lives in a somewhat different fashion," explained Graham. The most surprising thing in the unrest is the rapidity with which all the events have unfolded. "This is a complicated region, and no analyst can predict with any great accuracy when something like this is going to happen. Who could have expected that a merchant in Tunis who lit himself on fire would spark this type of development across the region," noted Graham.  Talking about the reasons for the US military involvement in the internal conflict in Libya, Graham said that even though the relationship with Muammar Gaddafi changed over the past several years, as the Libyan leader had given up building weapons of mass destruction, at the same time it has never been very comfortable. "We think that his regime has been fairly brutal in the way that he treated his own population."Graham explains that the normalization of US-Libyan relations under George W Bush was "a very hard pragmatic calculation", as the priority at that time was fighting with Al-Qaeda and preventing any country from selling weapons of mass destruction to terrorists, which Gaddafi was willing to refrain from.  In this respect the biggest challenge for the US as regards to the Arab world protests is balancing its "strategic interests" and "a values base" that suggests the US should be harsher with some of the countries and people it supports.Commenting on the conspiracy theories spreading these days about the US secretly organizing all the unrest in the Middle East, Graham said "it's hard to see why the United States would spend a great deal of time and effort trying to overthrow governments that had been supportive of the US in that part of the world".As far as the outcome of the protests is concerned, Graham believes there will be "a greater degree of popular participation", which creates its pluses and its minuses for US foreign policy. "We're going to find that there are populations and people that have different views of how the world should function… And if we, in fact, desire to have the support of these populations, we should consider changing our policies as well," Graham told RT.
You can share this story on social media: