Leaks from UN telecom conference show Orwellian proposals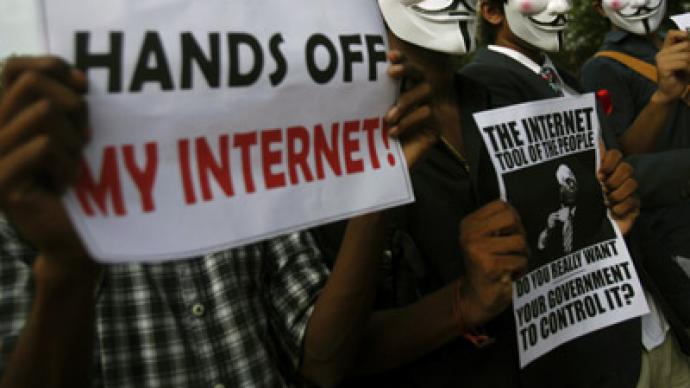 Leaked documents from a recent International Telecommunications Union meeting have exposed several disturbing examples of potential usages of the Deep Packet Inspection (DPI) standard, which was recently adopted by a UN conference in Dubai.
The leaked documents include a full draft recommendation on the 'Y.2770' standard for DPI. This technology is used to monitor, filter and manage Internet traffic. It could potentially be used by governments and international telecom companies to easily scan data sent on the Internet.Though the recommendation specifies only the requirements for DPI in next-generation networks, it also suggests that such standards be applicable to the current generation.The draft document does not cover the potential impact of the DPI, but recommends that implementers and users of the described capabilities "shall comply with all applicable national and regional laws, regulations and policies."DPI will provide functionality to control and inspect Internet traffic – including encrypted and compressed data – in a wide range of possible scenarios.The paper mentions several such scenarios, including: forwarding copyright-protected audio content, detection of a specific transferred file from a particular user, identifying uploading BitTorrent users and detecting and blocking Peer-to-Peer VoIP telephony.Critics are calling the DPI standard invasive, expressing concern of its approval, while the ITU itself has been accused of secrecy because it did not allow individual countries to publish their own proposals for changes in the standard. The World Conference on International Telecommunications this week was held behind closed doors, with even representatives from Google, Facebook and Twitter barred from attending.The conference was briefly disrupted by a suspected hacker attack that forced the WCIT website offline for about two hours. ITU Secretary General Hamadoun Toure accused the attackers of hypocrisy, saying that it was ironic that those who claim to be fighting for a free Internet disrupt online access to the event. "Do they believe in one rule for them and another for everybody else?" he said.
You can share this story on social media: