Internet execution video was real: prosecutors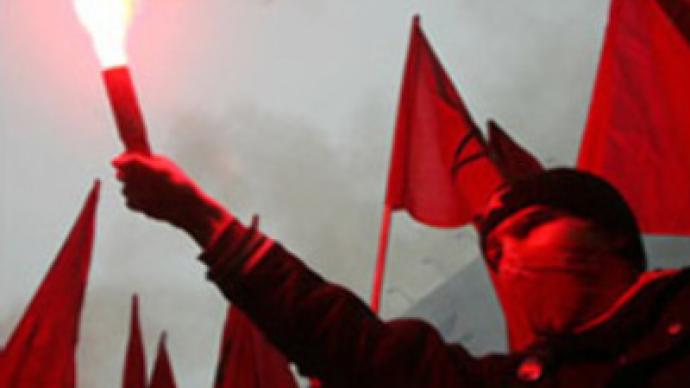 A video of the brutal execution of two immigrants, leaked on the Internet in August last year, wasn't fake, said a spokesman for the Investigative Committee of the Russian Prosecutor's Office.
Several tests proved the murder footage was real, reports the Interfax news agency. Earlier, both the FSB and police said the shocking video was a fake.
The video clip, named "Execution of a Tajik and a Dagestani", showed two people kneeling under a swastika repeating they were 'arrested by Russian social nationalists'. Both victims are then brutally killed.
On Wednesday media reported relatives of one of the victims identified him. He was a guest worker from Dagestan who went missing last summer.
You can share this story on social media: