Internet exclusive: Aleksy II's funeral on RT website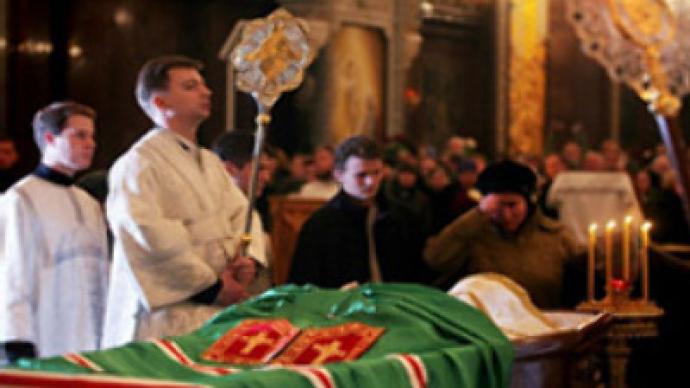 RT's website has been the sole internet provider carrying live video coverage of Patriarch Aleksy II's funeral service and burial ceremony.
The services for the late head of the Russian Orthodox Church started on Tuesday, December 9, at 8am Moscow time (5am GMT).
Russiatoday.com was the only website to carry the ceremony in full, starting with the service at Christ the Saviour Cathedral up to the last moments of burial in Moscow's Epiphany Cathedral.
You can share this story on social media: