35 injured at street-festival in Washington DC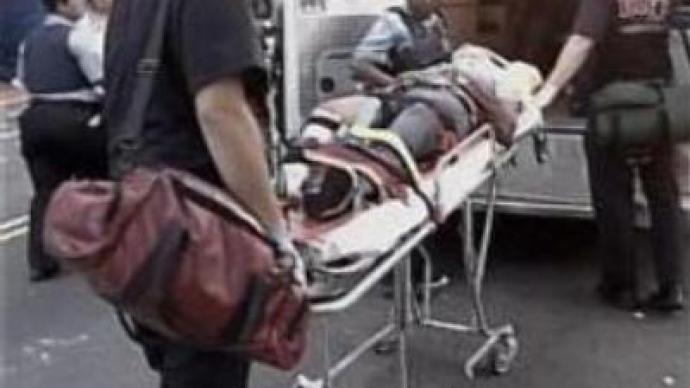 At least 35 people have been injured after a woman ploughed her car through a crowded street-festival in Washington DC. Tests are being carried out to find out whether she was drunk or had been taking drugs.
Police say seven victims, including two toddlers, suffered major injuries, and two police officers attempting to stop her were also hurt. 30-year-old Tonya Bell was arrested near the site of the festival after the incident and charged with "aggravated assault while armed".Police said a seven-year-old child was also in the car, which was travelling at more than 110 kilometres per hour. Bell hit a police car and fled the scene.
You can share this story on social media: