Injured Arshavin to miss Arsenal's cup clash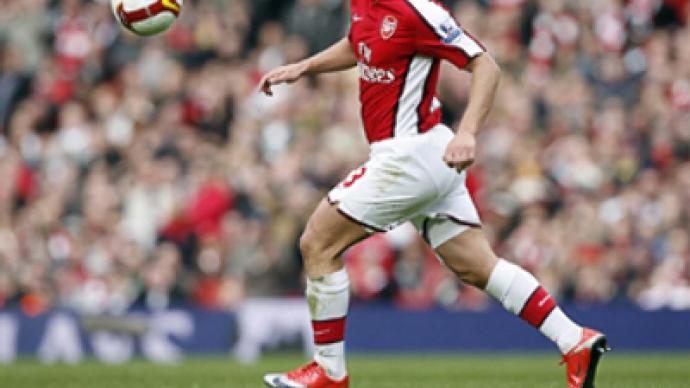 Russian striker Andrey Arshavin, named the best player in the Arsenal-Blackburn match in the English Premier League, will miss the Gunner's FA Cup encounter with Hull City on March 17 because of injury.
The Russian international was hurt after the first ten minutes of the game on Saturday, when Blackburn defender Andre Ooijer stepped on his foot, crushing it to the bone.
Arshavin didn't leave the field and played till the final whistle, scoring his first goal in the English Premier League and adding two more assists to his tally. After putting the ball into Blackburn's net Arshavin immediately ran to the doctor.
"He had four stitches in his foot at half time, it is cut along the outside completely and the doctor had to make four stitches at the break. We delayed kick-off a bit because of that," said Arsenal coach Arsene Wenger, Premier League official website reports.
The player hopes he'll recover in four or five days and will be able to help his team in Premier League clash with Newcastle on Saturday.
You can share this story on social media: