Inflation beefs up price tag for ISS trips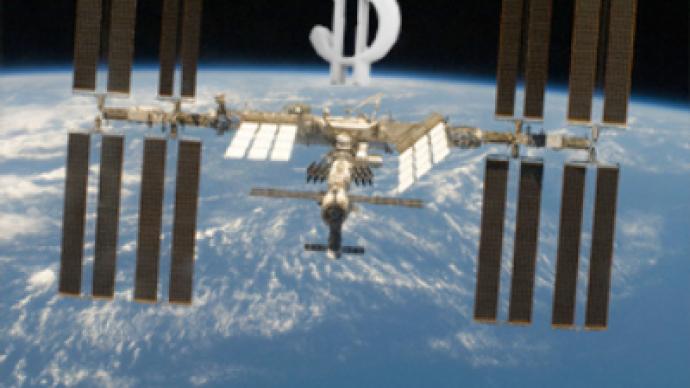 Starting 2012, NASA will pay $51 million for each astronaut delivered to the International Space Station via Russian spacecraft.
The price was amended due to inflation, as Aleksey Krasnov, head of the human space-flight program of the Russian space agency Roscosmos, told journalists on Wednesday. He didn't mention the current price, but said it is reviewed from time to time to reflect changes in the exchange rate.
NASA will have no manned space capabilities of its own once the Space Shuttle is retired next year. The replacement Ares I/Orion system is not expected to be ready at least until 2014, so during the gap the US space agency will buy trips from Russia to run their mission to the International Space Station.
Krasnov said 'commercial tickets' to the ISS will also rise in price. The last space tourist US billionaire Charles Simonyi's paid $30 million to travel to the ISS in March.
Earlier Roscosmos said that Simonyi's trip will be the last for a space tourist, since after the crew of the ISS is doubled the station will have no room for non-professionals. However this policy may change.
The agency's head Anatoly Perminov asked Roman Romanenko to assess the feasibility of permanently keeping three Russian cosmonauts in orbit. "This is very important, because it's about big money," ITAR-TASS news agency quotes him as saying. Romanenko will go to the ISS on the next Soyuz spacecraft to be launched from Baikonur cosmodrome.
If Russia decides to have only two people onboard, there will be a spot for private participants with enough cash to spare at least until the Russian segment of the station is expanded with the MRM-2 module.
One place is vacant even now, after Kazakhstan refused to send its professional space explorer this September. The names of the candidates to replace him are to be revealed after May 25. At the moment, people from four countries have applied for the flight.
You can share this story on social media: