Increasing number of corporations toppled by industrial espionage
Published time: 16 Nov, 2009 13:14
Edited time: 18 Nov, 2009 09:55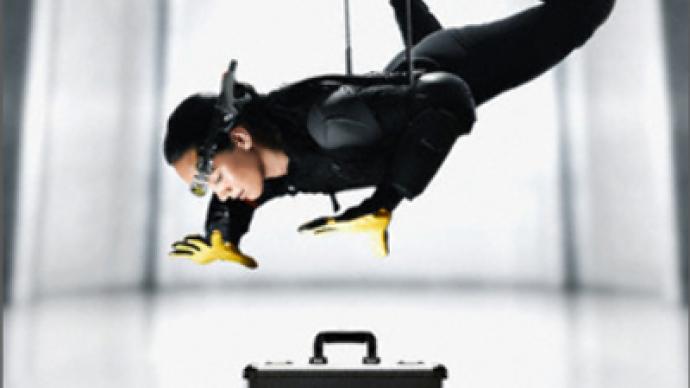 Industrial espionage is no longer the part-time job of secret agents from spy movies. It is prospering in everyday life and growing at a phenomenal rate.
Billions of dollars and thousands of jobs are being lost due to the theft of trade secrets.
In recent years the definition of industrial espionage has broadened from the more obvious kinds of activities, such as the theft of trade secrets, bribery, blackmail, and technological surveillance to the sabotage of corporations.
Jakob Scharf, head of the Danish Security and Intelligence Services, cited by the Copenhagen Post newspaper, pointed out that, "the fall of the [Berlin] Wall did not lead to a fall in espionage activities – almost the opposite. The activities have changed in nature, but spies are still a real threat to Denmark's safety and competitiveness."
Though the problem affects everyone working with patented products, particularly highlighted are the risks facing the pharmaceutical industry. Besides the fact that research and development in the pharmaceutical area cost millions, the product must also be licensed before it can be sold. Therefore, if the information about the new drug is gained fraudulently, and if the product was not fully tested, it could cause serious side effects to those who buy the "rip-off" medicine.
"Stealing products is a lot easier than doing research," pointed out Rene Pfeiffer, organizer of the in-depth security "DeepSec 2009" conference, which is scheduled to take place in November in Vienna, Austria. Pfeiffer added that most enterprises and organizations make a dangerous mistake when facing a crisis: "A lot of them turn their attention to saving resources and money, but this is the moment hackers with bad intentions are waiting for."
Walter Opfermann, an espionage protection expert from Baden-Württemberg, estimated that German companies were losing around 50 billion euros and 30,000 jobs to industrial espionage every year. Two years ago the consultancy firm Corporate Trust calculated that around 20% of German companies, mainly small and middle-sized businesses, had become the victims of industrial espionage.
The government's electronic spy centre in Britain (the GCHQ) estimated in June 2009 that the UK loses 1 billion pounds a year to e-fraud, reports The Guardian newspaper. It was also found that 70% of data breaches were down to insider negligence rather than outside hackers.
The increasing use of mobile technology such as laptops, smartphones, and memory sticks means more information is leaving company buildings. There have been high profile cases of laptops left on trains and, according to a recent survey from data security firm Credant Technologies, in Britain in the past year 9,000 USB flash drives have been found at launderettes, after they were left in the pockets of clothes to taken to be dry-cleaned.
According to a survey published in 2007 by the American Society for Industrial Security (ASIS), the financial impact of individual cases of espionage range from less than $10,000 to more than $5 million per incident, costing the American economy billions of dollars in losses.
The areas which are most attacked include: car manufacturing; renewable energies; chemistry; communication; optics; X-ray technology; machinery; materials research; and armaments. Information being stolen is not only related to research and development, but also management techniques and marketing strategies.
Anna Smolska for RT