Indonesian President in Russia for arms and energy deals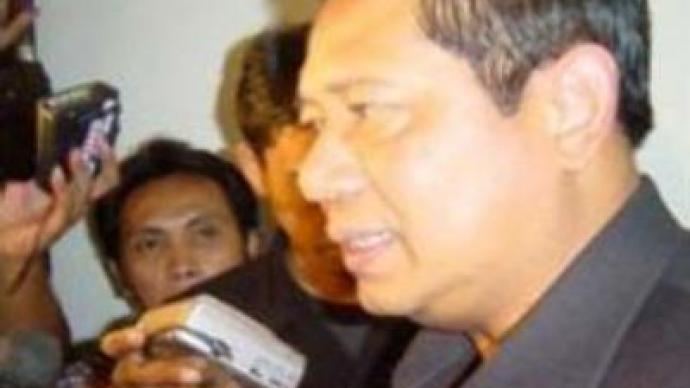 The Indonesian President Susilo Bambang Yudhoyono has visited the St. Petersburg Mosque during the first day of his Russian visit. Indonesia is the world's most populous Muslim country.
The main purpose of his visit is to sign agreements on weapons and energy.
"For Russia it means first of all a commercial operation because any procurement of Russian weapons increases the political impact of Russia,"
said Konstantin Makienko, Deputy Director of the Centre for Analysis of Strategies and Technologies, sharing with RT his opinion on the military-technical co-operation between Russia and Indonesia.
"A new agreement between Russia and Indonesia on weapons trading is not still yet signed, but there are some definite details on it. A contract will be signed most likely in 2007,"
added the expert. Apart from arms, Russia and Indonesia are expected to sign an agreement on the peaceful use of nuclear energy. Indonesia still remains uncharted territory for nuclear power plants, and Russia is eager to venture in. Both topics will be raised on Friday when the Indonesian President and Russian President Vladimir Putin meet in Moscow.
You can share this story on social media: