Indonesian ferry fire kills at least 16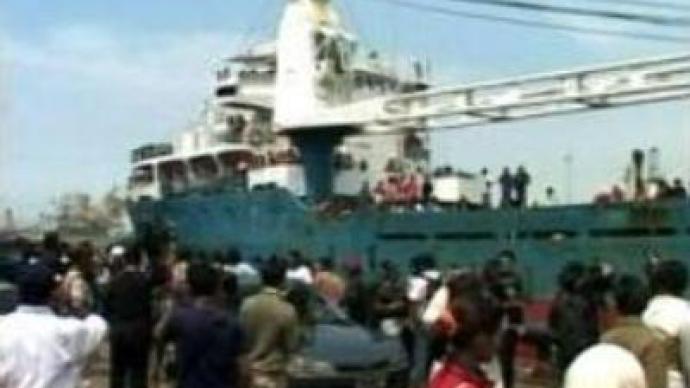 At least 16 people, including 2 children, have died in a massive fire on an Indonesian ferry. A dozen more people are still reported to be missing. An investigation into the cause of the fire has been launched.
The vessel with 300 passengers on board caught fire in the Java Sea some 80 KM off the Indonesian capital of Jakarta while on its way to Bangka Island.Officials say at least 275 passengers and crew have been rescued.The injured were taken to nearby hospitals while others were treated in a large make-shift medical hall in the port of Jakarta.
You can share this story on social media: