Indonesia remembers Java quake victims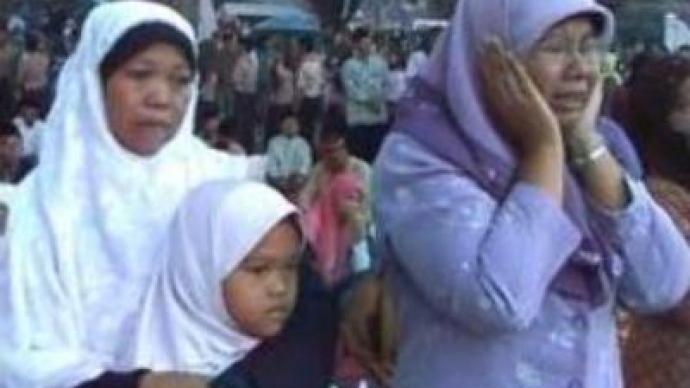 Thousands of Indonesians have gathered for a prayer service commemorating the first anniversary of a powerful earthquake, which struck the heavily populated central part of the island of Java and left thousands dead.
A loud siren went off to mark the exact moment the earthquake hit last year. Over 5,700 people were killed, thousands more injured and nearly a million people were left homeless. Many of them are still living in tents although some new, earthquake-resistant dome shaped houses have been built. A fresh campaign for attracting tourists back to the country has been launched. The earthquake was the country's worst disaster since the 2004 tsunami which took over 130,000 lives.
You can share this story on social media: