Russia and India talk direct oil supplies, joint use of GLONASS, nuclear power generators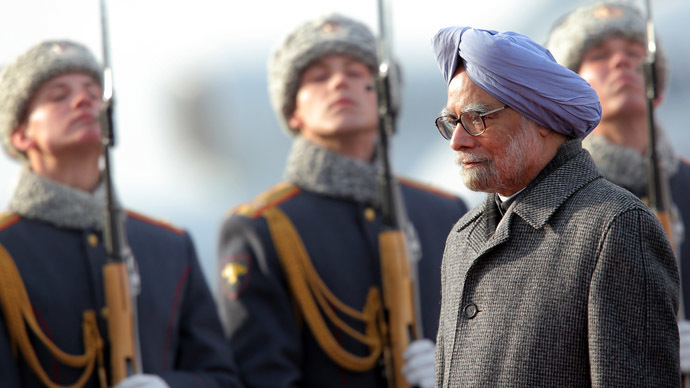 Russia and India have agreed to consider direct overland supplies of Russian oil to the South Asian republic. Plans for more atomic energy blocs and joint participation in the GLONASS navigation system have also come as a result of a Moscow summit.
The two states signed several agreements during the 14th annual India-Russia Summit. Indian Prime Minister Manmohan Singh arrived in the Russian capital to participate in the event, and to meet with Russian President Vladimir Putin. 
Moscow invited India – which does not have its own navigation system – to jointly use the Russian GLONASS, Vice Prime Minister Dmitry Rogozin said.
"Both sides also agreed to explore the possibilities of direct transportation of hydrocarbons from Russia to India through the land route. The sides agreed to set up a Joint Study Group in this regard," reads the joint statement signed by Singh and Putin following their meeting. 
Energy has long been a vital aspect of cooperation between the two powers. On Monday, the first generating unit of the Kudankulam nuclear power plant being built by Russia for India was connected to the country's power system. President Putin said that the second unit is on the way – due to launch in 2014 - and that plans call for building another four.
The head of Russian state nuclear monopoly Rosatom, Sergey Kirienko, said that fundamental agreements have been reached on building the third and fourth units, but that there are some legal issues that India should address. 
He cited Singh as saying that although the documents will be signed in the near future, authorities in charge of the issue were instructed to solve the remaining questions as soon as possible. However, Kirienko said he has no idea when exactly the contract can be signed.
A road map on Indian-Russian cooperation in nuclear power called for 15 generating units to be built in India, including between four and eight units at Kudankulam, Kirienko told journalists on Monday.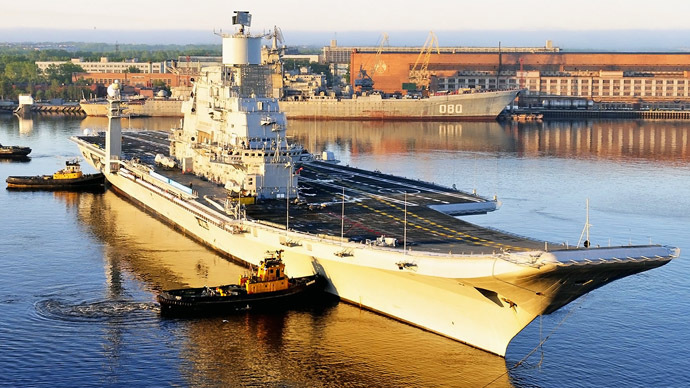 During the talks, India and Russia also reiterated their commitment to a peaceful settlement of the Syrian crisis and vowed their cooperation in non-proliferation efforts.
Both countries believe that the ongoing crisis in Syria should not be resolved by force, and supported the early convening of Geneva-2 peace talks.  Moscow would also welcome India's participation in the talks, according to the joint statement signed by Singh and Putin.
Moscow and Delhi also said they consider their common task to be "preventing proliferation of weapons of mass destruction and their delivery means." The sides also said they recognize "the unalienable right of all states to use nuclear energy for peaceful purposes," but stressed the need for countries to comply with non-proliferation obligations. 
Russia and India expressed concern over "the growing threat of the use of information and communication technologies for criminal and terrorist purposes, as well as for purposes that are inconsistent with the UN Charter." As a solution, the two states suggested that universal rules "of responsible behavior of states" in the use of such technologies should be adopted.
The countries stressed the necessity to observe "the principle of non-interference in internal affairs as well as human rights in internet, including the right to privacy, in accordance with respective domestic legislation."
The news comes as European Union lawmakers are considering new data protection rules aimed at curbing US spying activities and restricting transfers of information from Europe to third countries. Earlier Monday, Brussels issued its first legislative response to Edward Snowden's NSA spying leaks.
Singh arrived in Moscow on Sunday by invitation by Putin, who described India as Russia's "long-time reliable strategic partner and ally."
After visiting Moscow, Singh will head to China. The tour comes in the wake of last week's US debt ceiling crisis which provoked anti-Washington outcry from Beijing.  Calls for "de-Americanization" were written in a Xinhua editorial, which blamed Washington for abusing "its superpower status" and "introducing even more chaos into the world by shifting financial risks overseas."
The BRICS countries – Brazil, Russia, India, China and South Africa – have already put some effort into shifting the global economy from the dominance of the US dollar and "establishing new architecture of multi-polar world order," according to Russian President Vladimir Putin.
Much of the trade inside the BRICS nations is done using local currencies. The countries have decided upon their own $100 billion development bank, which would challenge the dominance of the World Bank and the IMF.
Singh's tour is seen by analysts as something which could contribute to the BRICS nations' efforts to move away from the US dollar's dominance.