Lethal strike: 50 abandoned patients die in Indian hospitals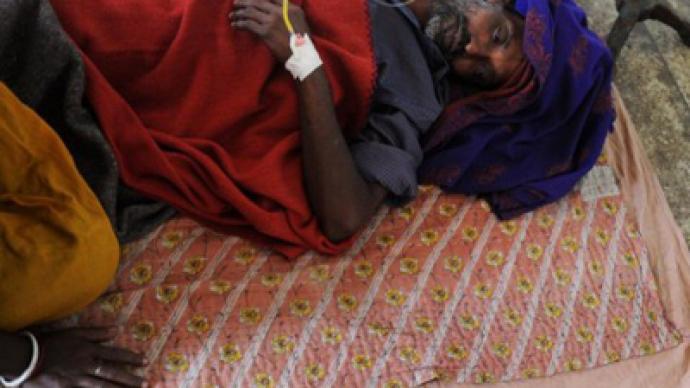 Over 400 doctors in the Indian state of Rajastan have been arrested for leaving their patients unattended. The arrests follow a strike beginning last week that has left local hospitals without medics, and at least 50 patients dead.
Around 24,000 government medics from hospitals, dispensaries and primary health centers, as well as resident doctors are continuing a massive strike that started on December 21. Most of them are demanding time-bound promotions and pay raises, while contract employees are demanding permanent posts. Police have arrested some 410 health care workers for abandoning their workplaces, thus violating the Rajasthan Essential Services Maintenance Act. According to media reports, some 50 hospitalized patients have succumbed to their injuries in deserted hospital wards so far."Strict action will be taken against doctors for carrying out such strikes," Rajastan's Chief Minister Ashok Gehlot said, cited by the India Times. "We don't want people to suffer. Such strikes create anger amongst people and, therefore, doctors should resume work as soon as possible."To defuse the situation and minimize the impact of the strike, Rajastani authorities are seeking help from private and army hospitals, whose staff is not participating in the protest. Private hospitals will treat patients and charge them according to the standard rates approved for government hospitals.