India first to get third-generation nuclear power plant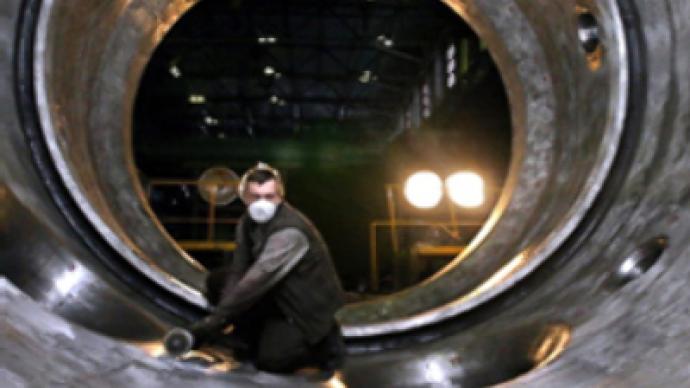 A new era of Russo-Indian nuclear co-operation is about to start. The head of Russia's state nuclear corporation Rosatom Sergey Kirienko is going to India on Wednesday on the eve of President Medvedev's first visit to Delhi in early December, when a major
The deal provides for the construction of four additional nuclear power units at Kudankulam, in addition to two other reactors that have almost finished construction.
Kudankulam nuclear power station is a joint project of the Russian state-run Atomstroyexport, which supplied two 1,000 megawatt light-water reactors, and the Nuclear Power Corporation of India Limited (NPCIL), which conduct the building and assembly jobs.
Its development started in 2002 on the basis of the 1988 bilateral agreement between India and the Soviet Union. The addition to this agreement was signed by India and Russia on June 21, 1998.
The two countries initiated the contract to build another four reactors in February 2008, and Sergey Kirienko said those plans could be realised as soon as the Nuclear Suppliers Group (NSG) lifts a nuclear trade embargo India was under since 1974.
On August 1 2008, the International Atomic Energy Agency (IAEA) Board of Governors approved India's safeguards agreement, and in September the NSG agreed to lift the nuclear trade embargo on the country. Now there are no obstacles left, and NPCIL Chief Shreyans Kumar Jain has said to Russia's RIA Novosti news agency he hopes the development of another four power units at Kudankulam will start in 2008 or in 2009.
The NSG was founded in 1974 by then main holders of nuclear technologies, in response to India's nuclear test.
It is a 45-nation body – currently composed of all of the G8 countries, China, Brazil, Argentina, Ukraine, Belarus, Kazakhstan and others – aimed at reducing nuclear proliferation by controlling the trade in materials that may be used for nuclear weapon development and by improving safeguards and protection on existing materials.
The group decided lifting the embargo on India will not damage the current nuclear non-proliferation regime.
The motion to lift the embargo was proposed by the U.S., and it was the first to benefit, signing a huge civilian nuclear deal with India in October – shortly after sinking the nuclear deal with Moscow, which had been in negotiation for a decade, as a response to Russia's military actions in the Caucasus in August.
However, India is not a signatory of the 1968 Nuclear Non-Proliferation Treaty (NPT), but has nuclear weapons, yet does not possess the official status of a nuclear power.
You can share this story on social media: