India's new generation pays price for cheap pesticide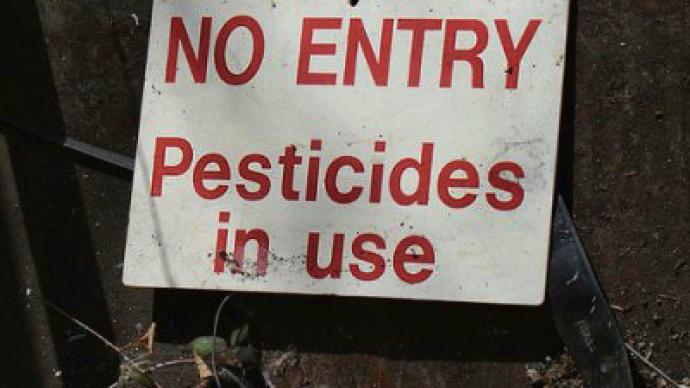 Cheap, effective and highly toxic Endosulfan pesticide is banned in most countries, but still widely embraced by farmers in India. While the government claims there is no affordable alternative to the chemical, families are paying a high price.
Until recently, India was one of the few countries in the world that allowed the use of Endosulfan. The agriculture ministry says there is no other cheap alternative to the powerful pesticide. But finally, after mounting pressure at home and abroad, the Supreme Court voted on an eight-week ban on the pesticide which is set to expire in mid-July. The use of the pesticide has resulted in serious consequences, with a whole generation of children suffering devastating health problems.Umaibath Sariya's body is the size of a baby, but in reality, she is five years old. In her short life, she has endured an operation to reduce the size of her abnormally-large head. And she is not the only one suffering like this."The doctor said that we have to put a tube into our child's head otherwise there would be complications," says Hajira Kaithdu, Sariya's mother.And Sariya's mother thinks she knows what has caused it.In the cashew plantations in India's southern state of Kerala, the government sprayed the highly-controversial pesticide Endosulfan on the crops during the 90s, which locals say has led to a generation of deformed children.Victims groups believe there are around 9,000 children like Sariya, with swollen heads, and developing at only half the rate they should.For some women that prospect is too much and they opt for abortion, sometimes disturbingly late."My daughter was operated on in the eighth month of her pregnancy," says M.K. Leela Kumari Amma, an advocate for Endosulfan victims.While studies show that Endosulfan causes severe developmental and reproductive problems in humans and animals, proponents of the pesticide say their rivals are the ones pushing this ban."This pressure is only from the EU because the EU has various newly invented products which are waiting to enter the market," states Pradip Dave, a representative of the Pesticides Manufacturers and Formulators Association of India.But the families of the sick feel that they have been forgotten for long enough. "There is no value for a human life, it's all about the money," Amma says. "People don't care about each other these days. People who have money are categorized as high caste and the poor people are counted as low caste and nobody cares whether we are dead or alive".The families are drained, emotionally and financially – their lifesavings wiped out to care for their severely disabled children. "I feel very sad when I see my child like this. Though it's disturbing, we have to tolerate it," says E.K. Mohammed Lami, father of an Endosulfan victim.There is little point waiting for government relief as repeated requests seem to fall on deaf ears in the capital. All these families can do is to make the most of the short lives their disfigured children will have. Most will die before their 20th birthday.
You can share this story on social media: