Four killed, at least 175 injured as unpaid restaurant bill triggers rampage in India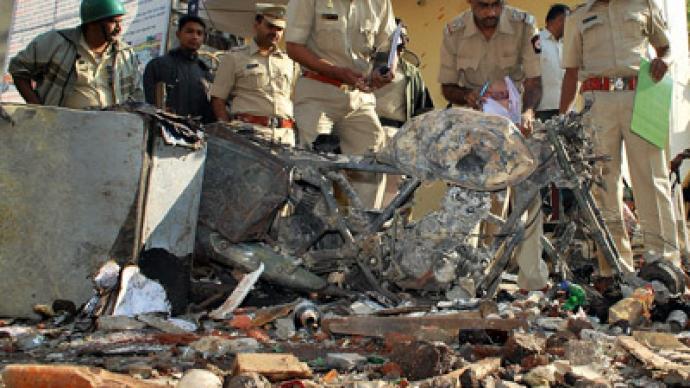 An argument over a restaurant bill spiraled out of control in a western Indian city, triggering violent clashes between Muslims and Hindus that killed four people. The mass brawl damaged the surrounding neighborhood and left at least 175 injured.
The four casualties of the riots were killed in police fire as officers resorted to live ammunition to bring the rival brawlers under control in the city of Dhule on Sunday night. They also used sticks, teargas and plastic bullets to bring the rioters to heal.
Over 113 police were among the injured.
Investigations are still underway into the root causes of the brawl, but police say a dispute over a restaurant bill in an establishment triggered the unrest. The antagonistic parties in the dispute are suspected by police to be from rival Muslim and Hindu communities.
"The customer went and took 50 people from his community and assaulted the restaurant owner, and people from the owner's community also gathered and started arsoning [sic] and rioting," said special inspector general Deven Bharti to AFP. He declined to identify the parties involved in the initial incident.
Brawlers reportedly vandalized shops, smashed motorcycles and cars and left broken glass strewn across the streets.
Once police dispersed the rioters, a curfew was instated that continued on to Monday night when officers described the situation in the area as "peaceful and under control."Tensions run high between Muslims and Hindus in Dhule. Friction between rival religious groups reached boiling point in 2008, when mass riots led to the deaths of 10 people.
Hindus make up around 80 per cent of the Indian population and tensions with the Muslim minority have led to violent clashes over the last few decades.
You can share this story on social media: