Imaginary girl used by Russian bailiffs turns real and sues them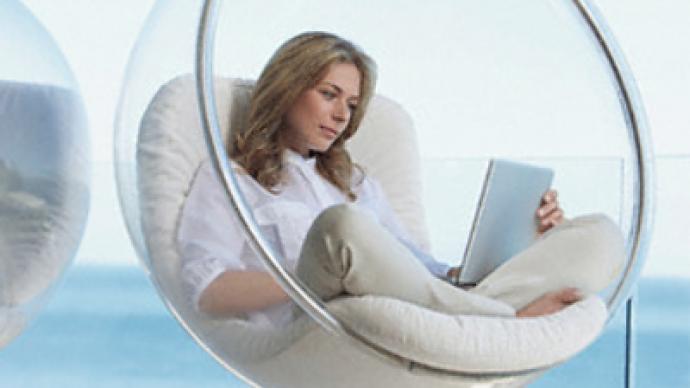 A 26-year old Moscow woman wants bailiffs from the Russian republic of Udmurtiya to pay her 5 million rubles for using her photos from social networking sites in a trap to catch tax-dodgers.
Yana Kulikova learned that her personal photos are being used in social networks without her permission following a report aired on one of the federal TV channels, where the Udmurtian bailiff service officers proudly shared their know-how with journalists, GZT.ru reports.
The officers created a fake account on the well-known Russian social networks, Odnoklassniki.ru and VKontakte.ru, uploaded a picture of a randomly chosen woman who "luckily" happened to be Kulikova, and used the profile to make contact with tax-dodgers.
The account-holder, a fictitious woman named Eleanora from the Russian town of Izhevsk, promised "personal contact for everyone interested." The bailiffs say men responded immediately and when it came to a date, on-scene appeared court officers with notices of debt amounts owed. For two months in using the scheme the court officers managed to catch three notorious tax-dodgers and collected around 400 thousand rubles (more than $14000).
"My colleagues were the first to tell me this," Yana Kulikova told GZT.ru. "I couldn't believe my ears. Then I saw a replay of the report on the evening news and then couldn't believe my eyes. When I realized what happened it wasn't a laughing matter any longer. I told my husband and he was shocked by it."
Kulikova filed a law suit against the court officers demanding 5 million rubles, which is more than $170,000, for violation of her human rights. Kulikov's lawyer also insists the bailiffs acted beyond the scope of their professional powers.
But the Udmurtian department of Federal bailiff Service doesn't understand the ground for the case.
"Frankly speaking, we don't understand Kulikova's claims," the press-secretary of the department told GZT.ru. "We were not the first to start such practices. As far as I know, the Transbaikal region was the first to use social networks and we just adopted the practice from our colleagues and here is what it cost us. Besides, we didn't use the picture for commercial purposes or further copying, but for finding local non-payers. We never thought that a real owner of the photo would appear."
But Kulikova flatly disagrees with the Bailiff Service's stance.
"I'm surprised that nobody called me and asked for my permission," the woman said. "If they did it that way, who knows for what other purposes they could use my picture."
But the case is not the first in which bailiffs came up with more and more rather extraordinary ways of catching tax-dodgers.
In 2007 the Bailiff Service officers cooperated with road police units. Drivers getting caught for violating road rules, apart from tickets, were receiving a notice to visit debt inspectors in order to confirm their payments.
Moreover, tax-dodgers are being caught in airports, at passport checks and traced when purchasing goods with credit cards.