Ill-fated camels stalled again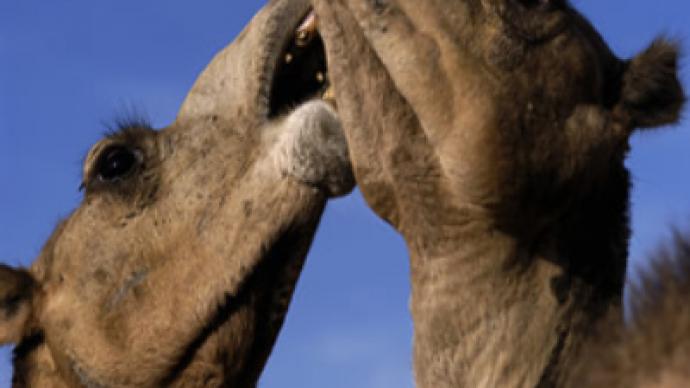 Two dozens Russian camels bound for Bulgaria, have been stopped on their way again – this time on the border between Moldova and Romania. One animal has already died en route.
Romanian authorities refuse to let the animals through the country until transport documents are translated into the Romanian language, which allegedly was not done.
The camels are travelling from the southern Russian republic of Kalmykia to a zoo in Bulgaria. In February they were barred from entering Ukraine, after Ukrainian customs claimed they could be infected with deadly African swine fever.
After a two-week stand-off during which one animal died, the cargo was allowed to move on in a special truck. The vehicle itself was another point for Romania to stop the camels, according to ITAR-TASS news agency, since it was Ukrainian and not Russian.
The truck has been waiting for the green light at the border since Saturday. One of the animals has a leg wound and needs treatment, reports RIA Novosti news agency. Veterinaries are also concerned that the camels are kept in closed quarters and are refusing to eat, which may result in more deaths among them.
Romanian customs say they hope to resolve the issue soon.
You can share this story on social media: