Four men dead, 14 saved during rescue operation in Sea of Okhotsk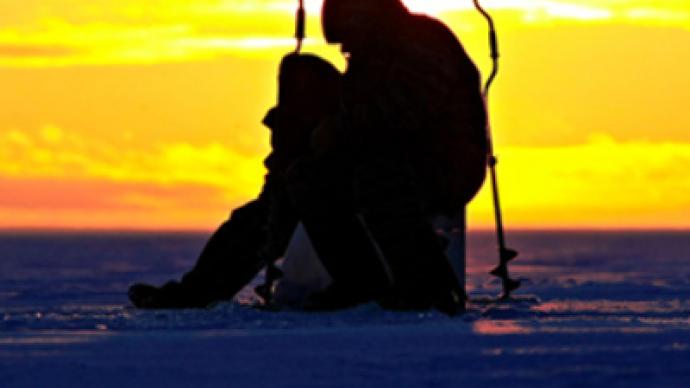 On Sunday the bodies of four men missing during the rescue operation the previous day were found. Two salvagers and two fishermen died due to bad weather conditions.
On Saturday, March 13 at 4pm local time [7am GMT], local residents of the Makarovsky region of Sakhalin reported that 16 amateur fishermen had become stranded on a detached ice floe. The men had ignored a prior danger warning, the Sakhalin department of the Russia's Emergency Ministry said.
A rescue operation was commenced and in two hours, four of the fishermen were rescued by workers from local fishing enterprises and a fire brigade. The men's state was considered "satisfactory". Bad weather conditions complicated the rescue. According to the Emergency Ministry press service, heavy snow and darkness made it impossible to send a helicopter to the site, and no big vessels could approach it, as the waters there are not deep enough. The rescue workers had to use motor boats.
The rescue operation, involving 28 people, was underway until Sunday morning, when one of the boats with three men onboard disappeared from the airwaves.
Later, rescuers found the upturned boat and two men in the water near it, one fisherman and one salvager. According to Emergency Ministry, the boat's crew had found and picked up three of the missing fishermen, but capsized on the return journey. The bodies of four men – two rescuers and two fishermen – were found shortly afterwards. The remaining 14 fishermen were rescued and are safe.
You can share this story on social media: