Ice-breakers offer Muscovites year-round navigation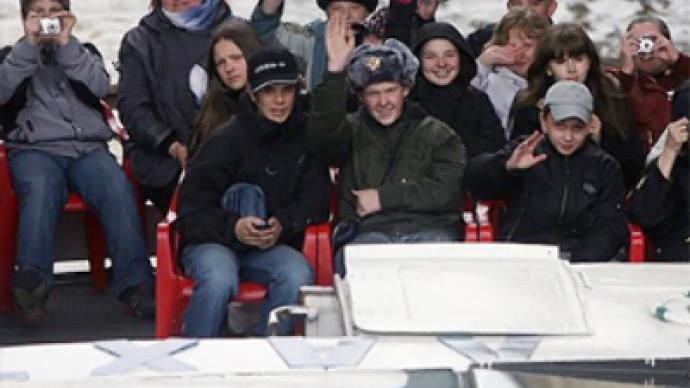 Five ice-breaking vessels will start cruising the River Moskva in the Russian capital from mid-November. Thus navigation, which now lasts only from April to October, will be possible all year round.
Businessmen Zarakh Iliev and God Nisanov, who are also owners of Moscow's "Ukraine" hotel, have revealed their plans to Kommersant daily. They told the newspaper that the purchase cost them 10 million dollars and that they hope to recover their investment in ten years.
The current fleet on the Moskva river is made up of around 100 ships, with almost one-third belonging to the "Capital's Shipping Company". A trip on their vessel costs 400 rubles (around $12).
The owners of the news yachts plan to charge between 1,000 and 1,500 rubles (from $30 to $50).
Specialists say that during the traditional navigation period, the expensive vessels might not be able to stand the competition with the "Capital's Shipping Company".
You can share this story on social media: