IATA calls for safer skies over Russia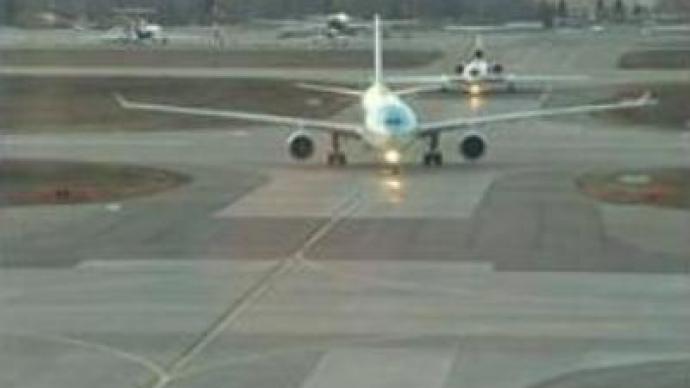 Russia and the CIS countries are the worst in terms of air safety, according to the annual report of the International Air Transport Association. The organisation says Russia had 13 times more accidents than the world average in 2006.
These harsh results have appeared on the background of general improvement around the world. The organisation's Director General Giovanni Bisignani says air transport remains the safest form to travel but added that with an increasing demand for air travel, the accident rate must decrease.Russian top officials have quickly responded to the report. Transport Minister Igor Levitin says Russia and the CIS countries were better in 2004 and 2005, but last year's air disasters were a blip in the statistics. In the past year Russia and the CIS countries were plagued with a number of air accidents. In May last year, an Airbus crashed near the Russian resort city of Sochi killing 113 people on board. 124 people were killed in Siberian city of Irkutsk in July when an airplane crashed while landing. Another 160 passengers were killed when a plane bound to St. Petersburg from Russian southern resort town of Anapa crashed north of Ukrainian city of Donetsk.Some Russian air safety experts have attributed this to the fact that most regional airlines use technically obsolete aircraft that Russia purchases from other countries. The report went on to mention that the main causes of the incidents are bad weather, mistakes by crew and miscommunication.Anthony Concil of the IATA says the organisation is working with the Russian authorities to improve air safety.
"We had a meeting with the Minister Levitin in January this year to express our concerns and to suggest our assistance. As a result of that Russia is now part of the programme that we have, which is called 'Partnership for Safety Programme.' We are working with the Russian authorities as well as the international authorities, to ensure that aviation is safe in Russia and everywhere else in the world,"
he said.The Russian aircraft industry went into decline after the break-up of the Soviet Union. Russia's First Deputy Prime Minister Sergey Ivanov suggested creating a unified service to co-ordinate the work of the government departments in charge of aircraft building.But, with all these efforts, Russia still occupies a remote place in the world-wise safety list, and its overcoming of crisis is still ahead.
You can share this story on social media: