Petro no-no: US extends Iran sanctions to petrochemicals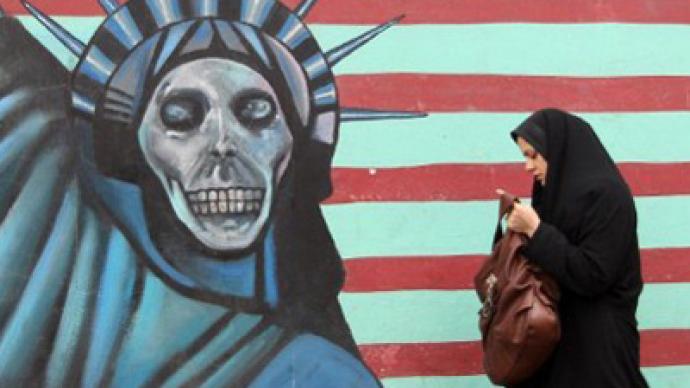 Following the IAEA resolution about Iran allegedly pursuing nuclear weapons, Washington is set to ban Iran from global oil markets by imposing sanctions on Tehran's petrochemical industry.
The sanctions against Iran could be announced as early as on Monday.American companies are actually already barred from having any trade relation with Iran whatsoever, but those transnational big players on the market that have interests in both the US and Iran will have to choose between the vast American market and the Iranian one.On top of that, it looks like this time Europe, notably Britain, France and Germany, will likely join the sanctions.Last year the US imposed sanctions on Iran's banking and energy sectors. Back then the main target was Iran's ability to refine crude oil into petroleum products.The UN has imposed sanctions on Iran four times, but since China and Russia are reluctant to support them the result has been poor so far.On Friday the International Atomic Energy Agency (IAEA) Board of Governors issued a resolution against the Islamic Republic, accusing it of seeking to develop nuclear weapons, something the country has concertedly denied.The 35-member board has almost unanimously expressed concern over Iran's nuclear ambitions. The appeasing position of Russia and China did, however, find its way into the compromise text of the resolution.Moreover, being under unprecedented pressure, on Friday the UN General Assembly has adopted a resolution accusing Iran of plotting to murder a Saudi Arabian envoy in the US.Of the 193 member-states of the UN, some 106 voted in favor of the document, nine voted against and some 40 abstained. The resolution demands Iran to meet its international obligations and bring to responsibility those who "planned" and "financed" the "political murder" plot.
Fearless in face of sanctions
After IAEA Board of Governors issued a resolution against the Iran on Friday, accusing it of seeking to develop nuclear weapons, the Iranian leadership, which consistently denies all allegations of possessing or designing nuclear weapons, has met the resolution with clenched fists.
Iran's Ambassador to IAEA Ali Asghar Soltanieh made harsh comments on that, labeling the resolution as "unprofessional, illegal and politicized.""Iran will not bow to pressure," he said, stressing that the biased resolution will not shutter Tehran's ambition to conduct nuclear research.As a signatory to the nuclear Non-Proliferation Treaty and an IAEA member, Iran has every right to conduct peaceful nuclear research and develop peaceful nuclear technology.
The IAEA is a watchdog organization supposed to only watch out that its members use nuclear energy for peaceful purposes; Also, IAEA is supposed to co-operate with its member states to develop this peaceful nuclear energy.With regard to Iran the IAEA has failed both of its duties, insisted Shirin Shafaie from the School of Oriental and African Studies in London. "[The IAEA] has failed to be impartial and produce a credible report and also be professional," Shafaie acknowledged, saying that "IAEA has used data from unnamed country and refused to disclose its name."
You can share this story on social media: