IAEA doubts Iran's nuclear advancements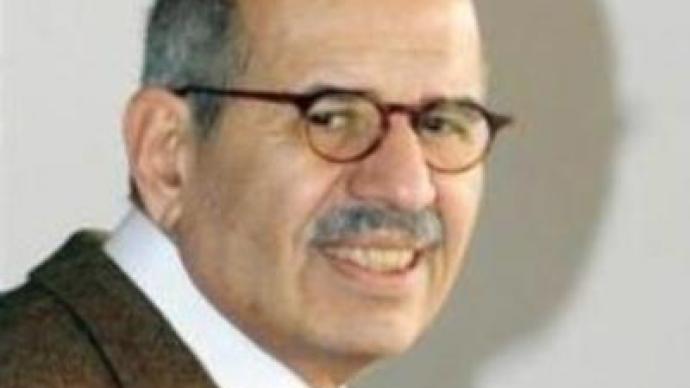 The head of the UN nuclear watchdog, Mohammed ElBaradei, says Iran is in the early stages of uranium enrichment despite its recent claims of a major advancement in this area.
Mr ElBaradei says Iran is operating only several hundred centrifuges and is still at the preliminary stages.This week, Iran announced it had started producing nuclear fuel on an industrial scale and activated 3,000 centrifuges at its central enrichment facility in Natanz. IAEA inspectors are currently in Iran on their routine visit to the facility.The West fears the country wants to build atomic bombs while Iran insists its nuclear programme is peaceful and aimed at generating electricity only.
You can share this story on social media: