Hundreds rescued from ice floes off Russian Far East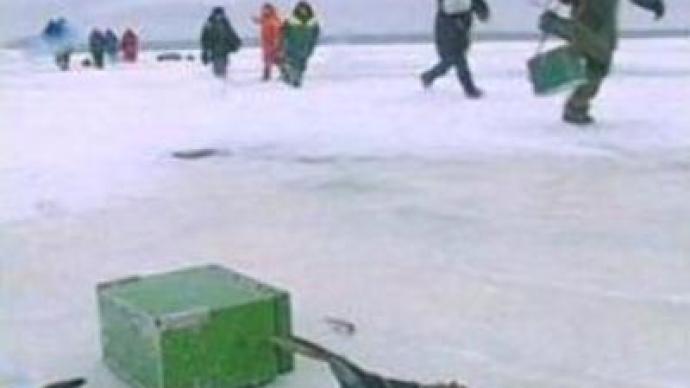 More than four hundred amateur fishermen, including a number of women and children, have been rescued from drifting ice floes in the Sea of Okhotsk in Russia's Far East.
Reports say the ice broke free in several places on the southern coast of Sakhalin island, and pushed by strong coastal winds, the fisherman suddenly found themselves stranded at sea. Boats and helicopters were used to save the stranded anglers, who were taking part in traditional ice fishing when the ice they were standing on broke away from the shore. No one was hurt in the six-hour ordeal.
"The rescue operation is now over. In total, four hundred and forty four people have been rescued by ninety three of our staff. We used three helicopters and six boats in the operation,"
said Oleg Shekhovtsev, Deputy Chief of Emercom in Sakhalin region. One Emergencies Ministry official has been quoted as saying many of those rescued on Saturday were in a state of heavy alcoholic intoxication.
You can share this story on social media: