Hundreds of trucks standing on Latvian-Russian border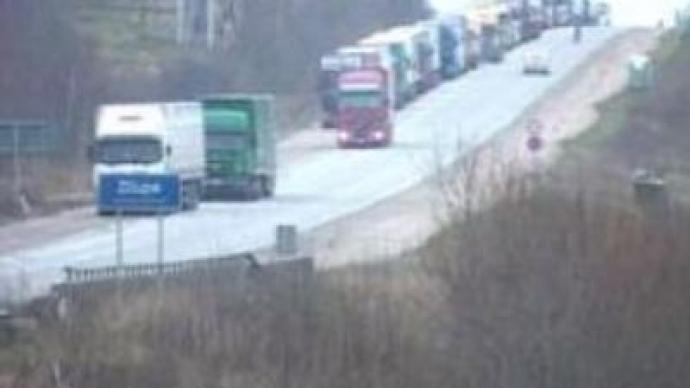 On the Latvian-Russian border more than 1500 trucks are at a complete standstill. The checkpoints are unable to cope with the level of traffic caused by Estonian roadworks and drivers avoiding heavy road tolls in Belarus.
Officers at the Terehova checkpoint approve about 450 trucks each day, but new transit taxes implemented by Belarus have forced many truckers to drive through Latvia. The Latvian government has already provided toilets and garbage bins along the road.They also allow those drivers who are carrying perishables through first.
You can share this story on social media: