Human Rights delegates in Moscow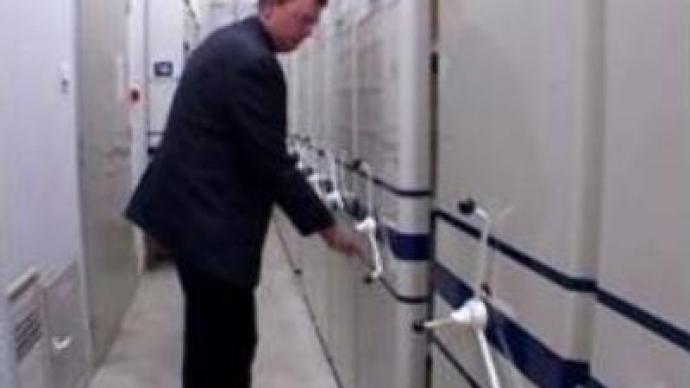 A delegation from the European Court of Human Rights is on a visit to the Russian capital, Moscow. During their stay, the Court's officials met with the Russia's parliamentarians.
The aim of the delegation is to persuade the Russian State Duma to ratify the 14th Protocol of the European Convention on Human Rights.Newly elected President of the European Court of Human Rights, Jean-Paul Costa, came to Russia with a mission. The court has about 90,000 pending cases. And in its view, Russia could unclog the process if it ratifies the 14th protocol.The protocol calls for reforms to fast-track human rights violation suits brought before the Court. According to the Court's officials, Russia constitutes 22 % of all complaints. Russia is the only country of the Council of Europe's 46 members not to ratify the 14th Protocol. But the Russian parliamentarians say they have their reasons for that.The Head of the International Affairs Committee of the State Duma, Konstantin Kosachev, is an ardent supporter of the ratification, but says questions need to be answered.
"My colleagues ask whether this court is a legal body basing its operations on law and justice, or is it able to implement some political approaches in its decisions,"
he said. The number of cases filed by Russian citizens has increased dramatically since 1998, when Russia ratified the European Convention on Human Rights.
"It is about the quality of our justice. We have to admit it is on a very low level. People who turn to the Strasbourg Court with their complaints do not trust the decisions of their own judiciary,"
says Anatoly Kucherena, a member of the Public Chamber. The cases that grab most attention are those dealing with abuse by the authorities, particularly in Chechnya. Just recently, the Court ruled Russia should pay 55,000 euros for the death of a Chechen man in 2001.Today almost every fourth case heard by the European Court comes from Russia.European Court officials say the sooner the Protocol is ratified, the sooner it will help Russian citizens. The Kremlin agrees but does not want to see cases versus the Russian Federation turn from a hearing into a seat of judgement.
You can share this story on social media: