Human rights activists fined for holding unsanctioned meeting over tea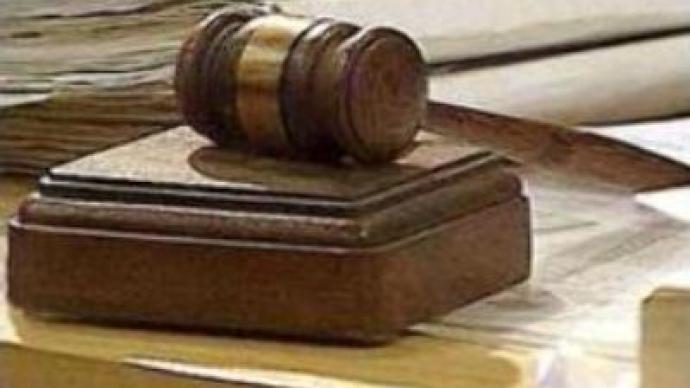 A group of Russian human rights activists have been found guilty of holding an unsanctioned meeting. They, however, say they were arrested for simply having tea with two German tourists visiting a southern Russian city of Novorossiysk.
According to Russian law, all public meetings and demonstrations must be approved. Therefore the police decided when members of a human rights group, students and German tourists gathered in a children's art school to talk, they were breaking the law. The school in the city centre often hosts exhibitions, poetry readings and various gatherings. FRODO Human Rights Group regularly works with the school and its representatives are frequent guests.However, a small tea party was apparently the final straw for the authorities.
'We gathered in the school to talk about tolerance in sports. There were two tourists from Germany in town who were interested in the matter, and we were all sharing thoughts and experience when about 15 law enforcement officials in walked. They didn't give us any papers sanctioning their visit, and many even refused to show their IDs,'
Tamara Korastyleva, FRODO Human Rights Group Director says.Tamara believes the visit was really due to her organisation's activities, and says this is just another way of exerting pressure on human rights groups.They've appealed the verdicts and written to the General Prosecutor, alleging violations have been made in the case. The police, however, say the claims are exaggerated.
'There were 3 police officers and 4 officers of the migration service. And they were doing a routine document check. The meeting participants were informed of the violation they've committed but refused to leave and were very rude to the officers,'
Inna Kircheva, police press secretary claims.Some lawyers support FRODO, saying the detentions and subsequent fines were not legal.
'There is no legal foundation to this case, because according to the law, an assembly is a get-together of citizens to discuss socially important issues. As far as I understood, the topic discussed was how to use football to establish social relations. I do not think it is such an important issue that could affect the state security,'
Natalya Barschevskaya, a lawyer, comments. Meanwhile, the debate continues, with both sides claiming their actions were legitimate, but the law doesn't help clear up the matter since there is no clear definition of a gathering.
You can share this story on social media: