HRW: Syrian opposition kidnapped, tortured, executed loyalists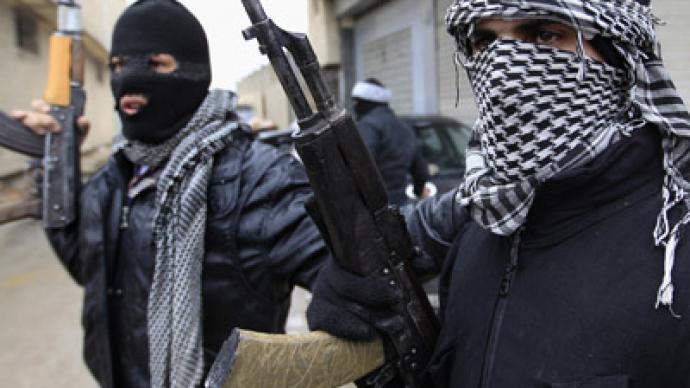 Syria's armed opposition is involved in abductions, both for ransom and for political reasons, and the torture and execution of prisoners, Human Rights Watch said in a statement. The group calls on the opposition to stop such atrocities.
The rights group condemned the tactics used by groups pledging alliance to the antigovernment movement in the country."Opposition leaders should make it clear to their followers that they must not torture, kidnap, or execute under any circumstances," the group's Middle East Director Sarah Leah Whitson said.HRW has documented a number of abuses by the armed opposition in Syria. These include kidnapping of loyalist security forces, officials, members of the paramilitary movement Shabeeha and civilians, use of torture and execution of prisoners.In some cases the violence is motivated not by political antagonism, but rather sectarian divide, with a predominantly Sunni opposition targeting Shiite and Alawite populations. In many of the kidnapping cases reported to HRW the perpetrators extorted money or weapons from relatives of their victims.People held by the opposition groups are routinely subjected to torture, either to put leverage on their families or to extract confessions, HRW suspects. The group reviewed "at least 25 videos on YouTube in which Syrian security forces or their alleged supporters are filmed confessing to crimes under circumstances in which it appears that their statements were made under duress," the statement says.Other video evidence and interviews indicate that the armed opposition executed people suspected of "crimes against the opposition." Among those killed in custody were reportedly officers of the Syrian Air Force Intelligence division.HRW has called on the Syrian National Council and other leading Syrian opposition groups to use their influence on armed opposition groups to put an end to such atrocities.The violent civilian conflict in Syria has lasted for more than a year now. The exact death toll is difficult to establish. UN estimates based on opposition and government reports put the number of victims higher that 8,000. President Bashar Assad's regime says that 2,000 security forces have been killed since the conflict began.Alleged atrocities by the Syrian government have been widely covered by the international media and are being used by some foreign nations as justification for support of the opposition. The Syrian government says it is fighting bandits, foreign-paid mercenaries and extremist militants, who have hijacked the peaceful popular protest and are now waging a guerilla war on the country.
You can share this story on social media: