US House votes in favor of Ukraine aid, Russia sanctions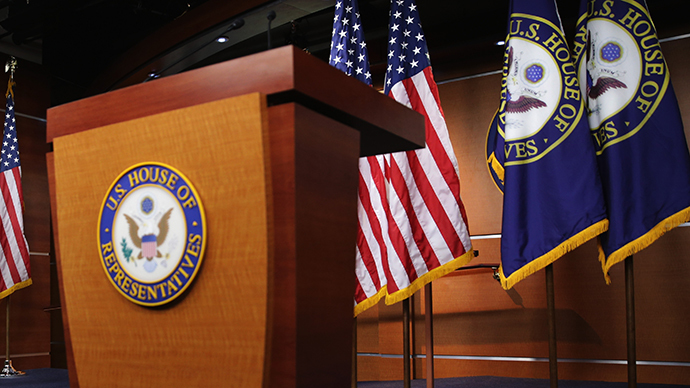 The US House of Representatives voted strongly in favor of sending aid to Ukraine, supporting a $1 billion loan guarantee for Kiev, and imposing sanctions against Russia for its actions over Crimea.
The aid package was already passed by the US Senate and now only needs to be approved by US President Barack Obama.
The initiative was passed with 378 votes in favor, and supporters of the bill are expecting Obama to sign it into law.
Last week, the vast majority in the US Senate and House of Representatives voted for two bills - to provide Kiev with $1 billion in loan guarantees and to impose sanctions against some leading Russian officials.
As part of the package, the Senate authorized $50 million to help with democracy in Ukraine, governance, and civil society assistance, as well as $100 million for enhanced security cooperation by Ukraine with other states in Central and Eastern Europe.
Besides the financial help, the bill will give official status to sanctions against Russia issued by President Obama.
The West has been putting pressure on Russia in the form of sanctions since the Crimean referendum which resulted in the region's accession to Russia.
On Tuesday, NATO announced that it is suspending all military and civilian cooperation with Russia over the Ukrainian crisis. The statement follows a series of meetings in Brussels that were called on Tuesday in response to what the bloc sees as Russia's aggression in Ukraine and its annexation of Crimea.
The Republic of Crimea declared its independence from Ukraine following the March 16 referendum, in which 96.77 percent of voters chose to rejoin Russia.
You can share this story on social media: