Man takes five hostages at college with a toy gun, demands pizza and gets special forces rescue op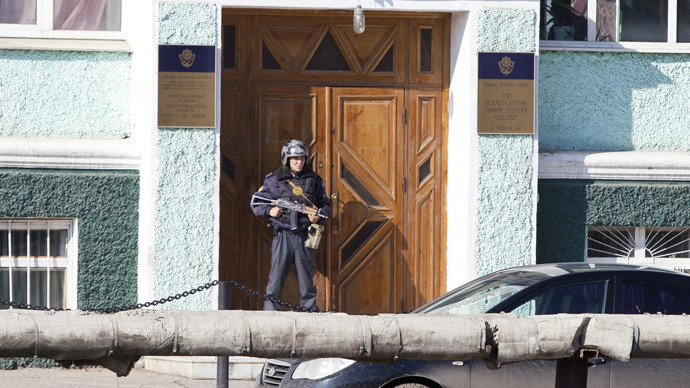 A hostage drama in southern Russia has ended peacefully, with the four people held captive released safe and uninjured, and a gunman and his alleged accomplice apprehended.
The incident began at around 2pm when a man armed with something 'resembling a handgun', and a box which he said contained a bomb, entered a classroom at the Volga- Caspian Marine Fishery College in Astrakhan in southern Russia.
Witnesses say he released most of the students and then locked himself in the classroom with five hostages, one of which was his girlfriend.
His initial demand for just a pizza and cola were met, and he then released a woman teacher. She told those outside the hostage-taker did not use violence, and he barely spoke.
The gunman was identified as a 25-year-old Aleksandr Kupstov a resident of Astrakhan. He then demanded a vehicle and $1,600 in exchange for the lives of the four women he was still holding hostage.
"Following brief negotiations, Aleksandr Kuptsov (the suspect) released an English language teacher and demanded an off-roader and 50,000 roubles. He promised to put forward further demands later ," investigative committee said, cited RIA Novosti.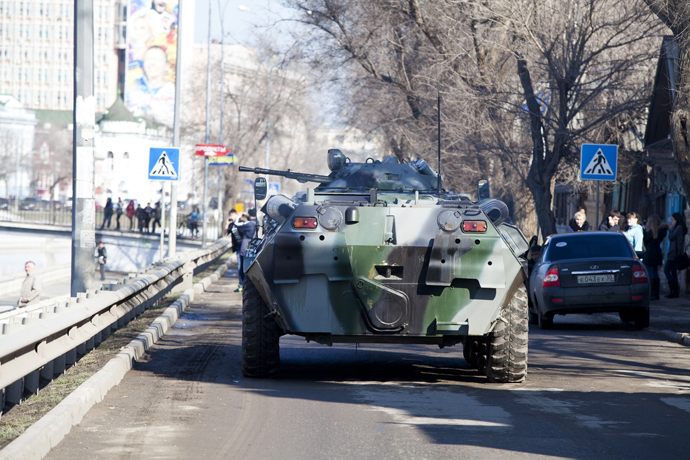 At that point the riot police stormed the building releasing the hostages. They discovered there were no explosives in Kupstov's 'bomb', and the gun was a replica.
"It appeared, that it was a fake, while the pistol seized from the detainee was a toy," a representative of the Russian Interior Ministry told RIA Novosti.
Kuptsov's girlfriend - a student at the college – was reportedly detained along with the suspect. Police do not rule out that she acted as his accomplice.
According to a source at the law enforcing agencies, Kuptsov told the police that he "had no other way to get out of this city," reported Interfax.
Local media say Kuptsov has previously been convicted of theft. Local resident Aleksandr Alymov told RT the gunman had served as a sniper in Russian special forces. His motives behind the hostage-taking remain unclear.
If found guilty, Kuptsov may face up to 15 years behind bars for hostage-taking.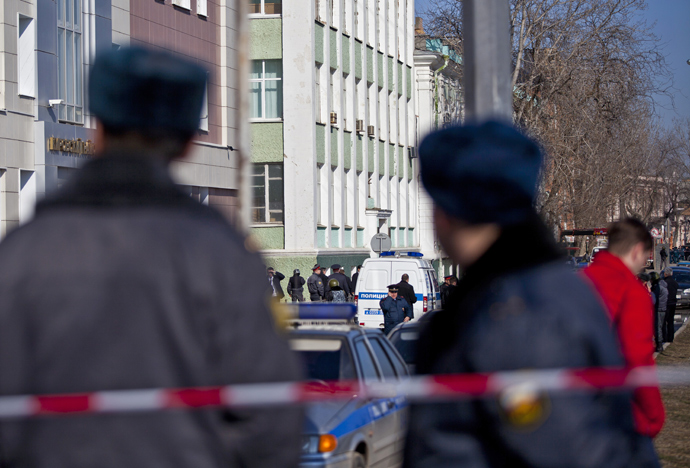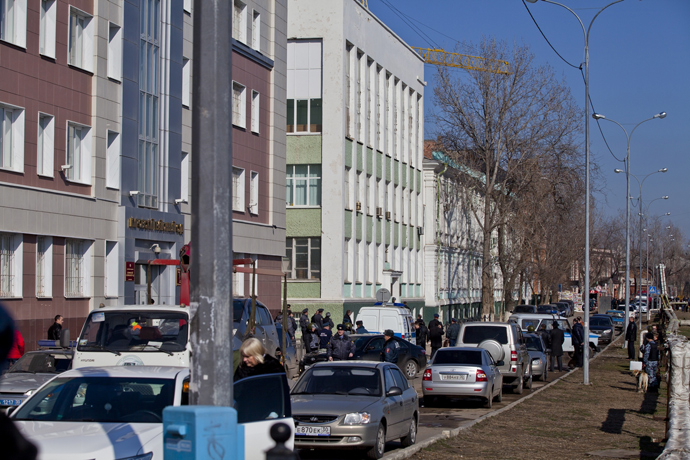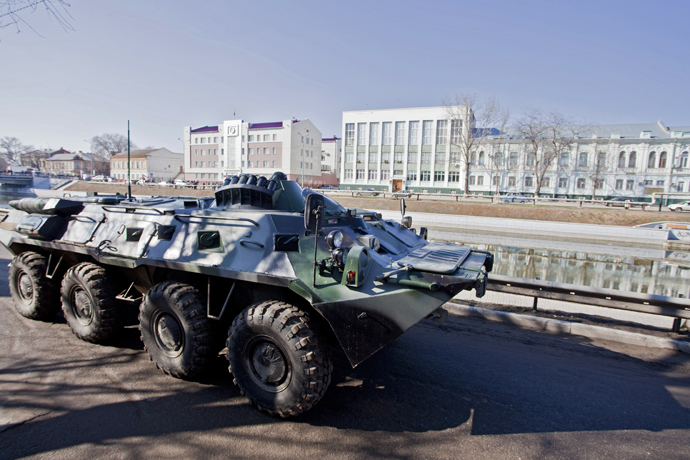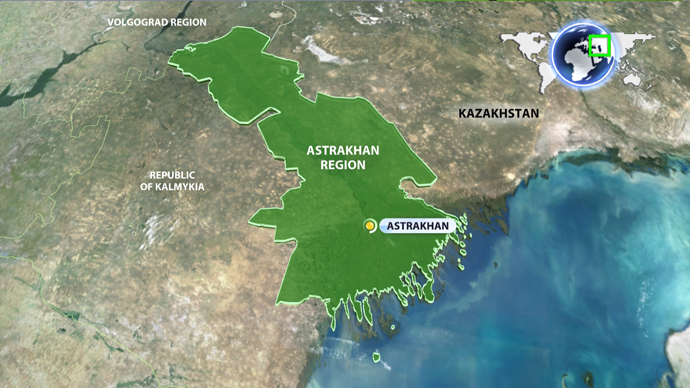 You can share this story on social media: