Honour peace deals - breakaway republics tell Georgia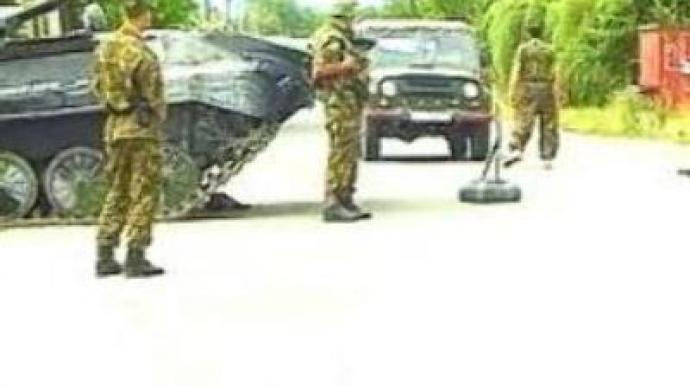 Leaders of Georgia's breakaway republics of South Ossetia and Abkhazia say conflict-resolution talks with Tbilisi will resume only when it honours previous peacekeeping agreements.
The presidents of self-proclaimed republics - Eduard Kokoity and Sergey Bagapsh – say they will not meet Georgian President Mikhail Saakashvili until Georgia withdraws troops from the upper part of the disputed Kodori Gorge. They also demand that all sides of the conflict should sign a treaty promising not to use force. Peacekeeping troops have been in both regions since the end of the civil war there in the beginning of the 1990s.
You can share this story on social media: