Governor grants "divine guarantee" to mineral water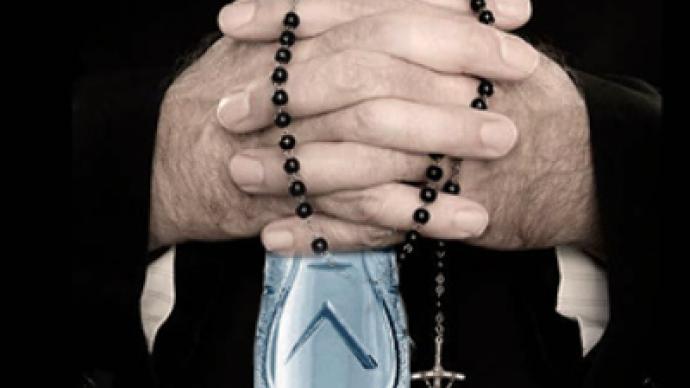 The governor of Russia's southern region intends to patent a slogan that will provide a "divine guarantee" to the quality of local mineral water and other products.
The head of Russia's Stavropol region, Valery Gayevsky, has ordered local government to consider a proposal to introduce a motto that says "Quality guaranteed by God".
It was archbishop of Stavropol, Vladikavkaz Theophanous, who came up with the idea earlier in the month during celebrations of the 200th anniversary of the city Zheleznovodsk, famous for its mineral water springs.
The springs, Theophanous said, have healing powers that in turn have a divine nature. According to the cleric, God's guarantee is more reliable than that of human beings and exceeds 100 per cent.
Then he proposed the slogan to be placed on bottles.
Governor Valery Gayevsky, however, decided to take this idea further and opened the possibility of the wider use of this motto.
"We should consider opportunities for a wider use of the phrase, not only to mineral water but to other Stavropol products, as well," he was quoted on his website as saying.
Still, it is not the first case in Russia when religious matters interfere in earthly affairs.
In August 2010, president of the "Ruzskoye moloko" company, Vasily Boiko, released orders to his employees that required observation of some Orthodox traditions, RBK daily reported.
The statement stipulated that all employees should take a special course named "Basics of Orthodox culture" and also have church marriage ceremonies with their spouses by October 15. Otherwise they will be fired, the president promised.
You can share this story on social media: