'Hockey-mom' Palin's $US 150,000 clothes bill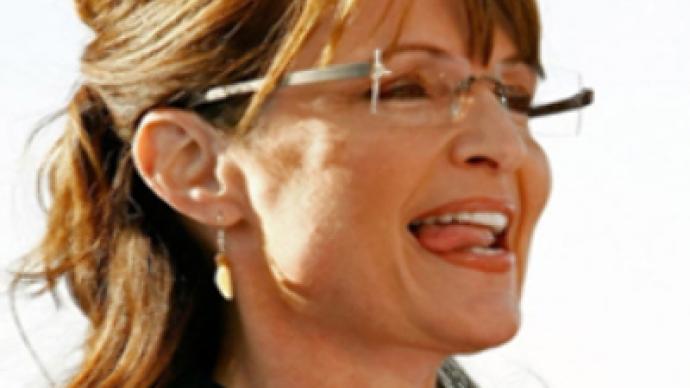 Sarah Palin's wardrobe expenses have totalled a record $150,000 of Republican money, according to reports in America. In times when even the British Queen is saving on clothes and appearing in public in her old outfits,
Critics say the spree doesn't match the Republican stance to appeal to "a simple guy" and is also at odds with Palin's self-proclaimed 'hockey mom' image.
Since September, Palin spent $49,425 at Saks Fifth Avenue and $75,062 in Neiman Marcus. Another $9,447 was spent in Macy's in Minneapolis and $5,102 was blown at Bloomingdale's in New York.
"Jane the Plumber probably can't afford a $150,000 shopping spree at Neiman Marcus, Saks Fifth Avenue, Barney's and Bloomingdale's," said the popular Politico.com website.
Ms Palin's advisers said on Wednesday that the purchases started after she had been chosen as the Republican Vice-President. They said that the wardrobe in question had to match the climates across the 50 states.
Republicans stressed that the governor of Alaska didn't make the purchases herself, adding that other people made the decision to buy the clothes for her.
Whatever the details are, some think that Palin's image as an average 'hockey-mom' who buys her clothes in Wal-Mart will be discredited.
"It just undercuts Palin's whole image as a hockey mom, a 'one-of-us' kind of candidate," said Ed Rollins, a Republican political consultant who ran Ronald Reagan's re-election campaign in 1984. "It looks like nobody with a political antenna was working on this".
However, some think that the excessive attention focused on what Palin wears is sexist.
"Compare that with the attention given to Barack Obama's $1,500 suits or John McCain's $520 Ferragamo shoes. There is no comparison," said CNN's Campbell Brown.
Republican officials said that the clothes in question will go to charity after the campaign.
You can share this story on social media: