FDA approved: First AIDS prophylactic raises hopes - and concerns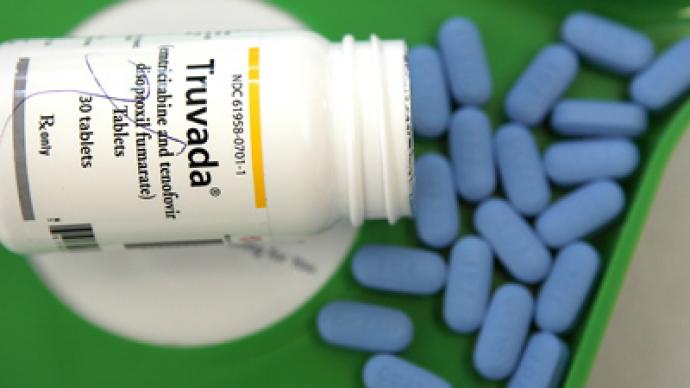 The first medication designed to prevent HIV infection in those having sexual contact with infected individuals has been approved by the US Food and Drug Administration.
­Manufactured by Gilead Sciences Inc., it is hoped that the drug, Truvada, will reduce the risk of HIV infection in gay and bisexual couples by 42 per cent, according to boston.com.

"The data clearly demonstrates that Truvada as pre-exposure prophylaxis is effective at reducing the risk of HIV infection acquired through sexual exposure," said Dr. Connie Celum, a professor of global health and medicine at the University of Washington, who led the trial involving heterosexual couples.

Celum's clinical trials have shown that a heterosexual couple with one infected partner and who routinely use condoms had their risk of infection reduced by 75 per cent by taking Truvada.
Marketed since 2004 as treatment for those already infected with the virus, the once-a-day pill is now a combination of two older HIV drugs, Emtriva and Viread.
In order for the drug to be of maximum effectiveness, other preventive methods such as practising safe sex and undergoing regular HIV testing need to be followed while taking the drug, according to an FDA press release.

Critics have expressed their concern about the latest development. The AIDS Healthcare Foundation described the move as "reckless," stating that the FDA recommends but does not require a negative HIV test prior to use, reports AFP.
"The FDA's move today is negligence bordering on the equivalence of malpractice which will sadly result in new infections, drug resistance and serious side effects among many, many people," said AHF president Michael Weinstein.
Around 50,000 new infections per year are diagnosed among Americans, with an estimated 1.2 million people having HIV. If not treated properly with antiviral drugs, the virus later develops into AIDS. Around quarter of a million people in the US are carriers of the deadly virus and most are unaware that they are infected.
In the US Truvada is expected to cost around $14,000 a year for treatment