HIV is not a game…except in Kenya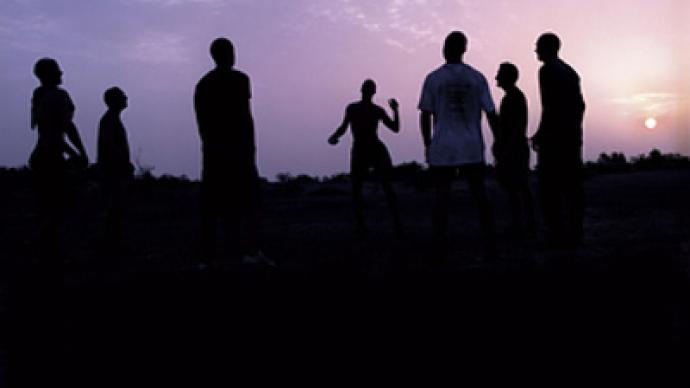 What do you get when you combine slang, hip-hop, gaming and HIV? "Pamoja Mtaani," an award-winning video game designed to change the lives of a young population battling the HIV epidemic.
"Pamoja Mtanni" is Swahili for "Together in the Hood," and those interested in playing not only have to be willing to go the slums but also to go to Kenya.
This role-playing PC game allows players to choose from five characters who will get kidnapped and lose a precious possession. Their quests for justice involve puzzles and missions that force them to confront lifestyle choices that put them at risk of becoming infected with HIV.
"Pamoja Mtanni" is not an educational game in the traditional sense. It can better be described as social awareness gaming because it is not limited to dishing out prevention facts. Instead, realistic characters come to recognize risky behaviors that arise in settings that are familiar to them. The characters get information that encourages them to make wiser choices in these situations. The idea is that players will acquire the same wisdom in real life.
Vast sums of money are spent annually on HIV/AIDS education and prevention. But a major goal in creating "Pamoja Mtanni" was to invest in a method that was relevant to the target group.
In this case, 15- to 19-year-old Kenyans, a group identified as being at high risk of infection, are the target group. Many of these people have not been exposed to anyplace other than Nairobi, so the only neighborhoods that they can relate to are their own. That is why the creators aimed to make a video game that was as authentically Kenyan as possible.
To do so, the staff of Virtual Heroes, the company hired to develop the game, traveled to Kenya and took thousands of photos of Nairobi and the slums. They used these to create vivid images of the streets and neighborhoods where the players are from. They also added hip-hop music created by Kenyan artists and included local slang.
"To integrate sheng (slang composed of a blend of English and Swahili) into the game, as well as translate the entire game into sheng was something I relished," says Mark Kaigwa, one of the game's writers. "Sheng, I believe is the epitome of popular youth culture in Kenya."
By using sheng, the target audience is being prepared to deal with serious issues in their own words. Hopes are that a teenage girl, for example, who has played "Pamoja Mtaani" will be able to insist that her boyfriend uses a condom in a language that is natural to both of them.
The results so far are optimistic. Warner Brothers Interactive Entertainment, which published the game, recently received the Core Competence Excellence Award from the Global Business Coalition on HIV/AIDS, Tuberculosis and Malaria.
When the game first launched, it was only available in three locations. There are now plans to make it available at numerous locations throughout Nairobi.
The big test, however, is to see if the game is just attracting interest because it is a new form of entertainment, or to see if it is really accomplishing its goals of changing youth behavior and minimizing their risks of infection. Plans are underway to begin the assessment.
This project is part of an initiative called HIV Free Generation which is made possible in large part by PEPFAR, a USAID relief program initiated under former President George W. Bush.
"I will state unashamedly that US President George W. Bush has done more for Africa than any other president in history," said Mr. Kaigwa. "Obama may hail from Kenya, and remain its talisman, but it is hard to see him ever coming close to reaching the touchstone that President Bush has reached."
Michelle Smith for RT
Read also Japanese use Russian Matryoshkas to exorcise demons
You can share this story on social media: