Hitler ballot paper uncovered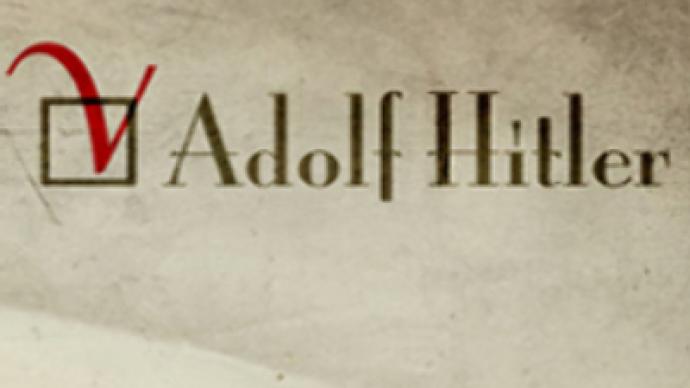 A ballot paper from the 1933 German election that raised Adolf Hitler to power is to be auctioned, reports The Times. The paper bears the name of Hitler with those of Rudolf Hess and Hermann Goering and of party leaders.
A spokesperson for the auction house said the document was one of many that condemned the world to war.
"Many people do not realise that Hitler did not come to power via a military takeover," he said. "He was a democratically elected Chancellor of Germany."
The early election of 1933 was launched days after unknown arsonists burned down the building of the German Parliament, the Reichstag. Hitler, who was the country's Chancellor at the time, accused communists of the crime. During the following election the Nazi party secured almost half of Parliament's seats at the expense of left-wing factions.
The NSDAP-dominated legislature later transferred its powers to Hitler's cabinet, opening the way for a totalitarian future.
You can share this story on social media: