Hillary Clinton seeks presidency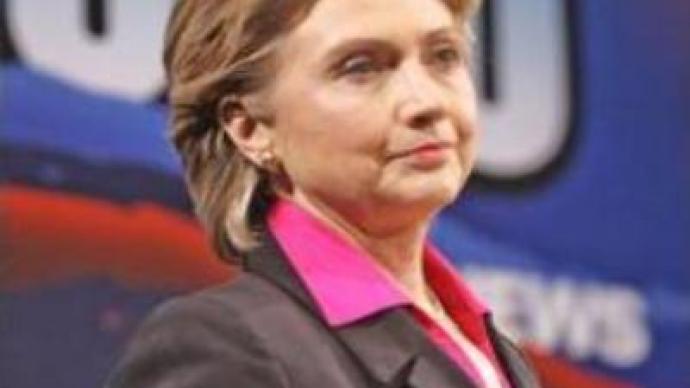 Democratic Senator Hillary Clinton has announced her bid for the White House in 2008. She is the first presidential spouse to seek the top job. Current opinion polls put Ms Clinton on top of the presidential candidates list.
Hillary Clinton has vowed to undo what she brands as President George W. Bush's "damage". She also promises, if elected, to put an end to the war in Iraq. One of the key points of Senator Clinton's economic platform is reducing energy dependence of the U.S. Ms Clinton invites her supporters to visit her web-site starting on Monday and have video chats with her "to get the country back on the right track", as she puts it. Hillary Clinton has already earned a compliment from her key rival in the presidential run, Illinois Senator Barrack Obama, who said in his statement:
"Senator Clinton is a good friend and a colleague who I greatly respect. I welcome her and all the candidates not as competitors but as allies in the work to get our country back on the track."
Opinion polls indicate that Ms Clinton is immensely popular with women, African Americans and other core groups of the Democratic Party. And in her own state of New York (from which she has twice been named a senator) she is also popular with independents and republicans. Nevertheless Ms Clinton is up to a very tight race against the Senator of Illinois, Barack Obama, who is called a rising political star. Mr Obama and New Mexico Governor, John Edwards, are viewed by experts as her key rivals.
You can share this story on social media: