Hiddink lashes out at British footballers' lifestyles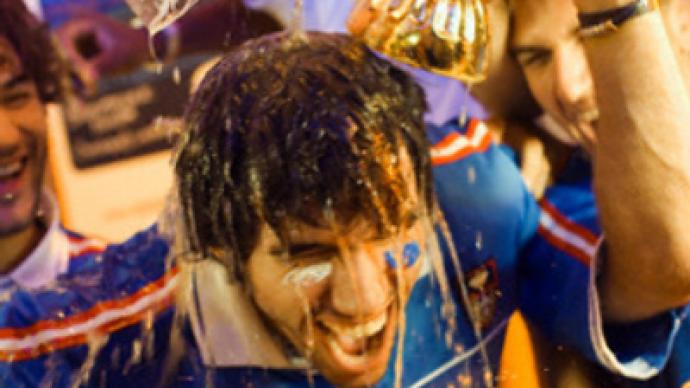 Drinking and nightclubbing, which is traditionally popular among British players, can seriously affect performance, says Chelsea and Russian international squad manager Guus Hiddink.
The Dutchman was speaking to AFP few days after Chelsea defender Ashley Cole was arrested for drunk and disorderly conduct.
After the incident Hiddink decided against dropping Cole from his squad for Saturday's FA Cup quarterfinal at Coventry, but said he reminded the player and the whole squad of their responsibilities and seemed to confirm newspaper reports that Cole had been fined by the club.
"I had a firm talk with him (Cole) and also the rest of the group about this. What is normal and good is he apologised for his abusive behaviour against the police officer. He over-reacted abusively. He went a little bit too far," Hiddink said.
You can share this story on social media: