Hezbollah supporters protest US-backed government in Beirut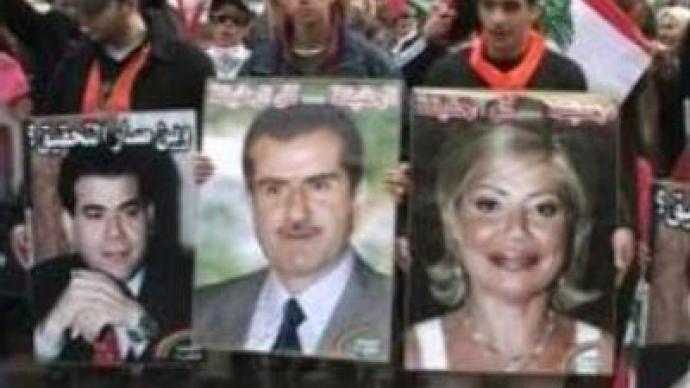 Hundreds of Hezbollah opposition supporters have rallied in the Lebanese capital Beirut, as part of ongoing demonstrations aimed at toppling the Western-backed government.
Opposition groups led by Hezbollah gathered outside the Justice Ministry to demand justice. They wanted the government to tell the truth about the recent assassinations of anti-Syrian officials.Tensions between the US-backed cabinet and the pro-Hezbollah opposition escalated at the beginning of last month. When Fuad Saniora, the Lebanese Prime Minister, rejected calls for a unity government which would give the Shiite militant group more power. Six pro-Hezbollah ministers resigned in protest.Meantime, Fuad Saniora has vowed he will not give in to protesters' demands, saying it would further increase instability in the country.
"We are a democratic country with a parliament. And changes should come from an official level, not from street protests and coups. This way has proved to be a failure and just leads to more tension and instability,"
he said. As Hezbollah vows to intensify street campaigns against the embattled government, tensions in Lebanon are running high.Rallies at the heart of the Lebanese capital have become a daily scene.
You can share this story on social media: