Hezbollah accuses Israel of assassinating commander
Published time: 4 Dec, 2013 06:47
Edited time: 4 Dec, 2013 09:58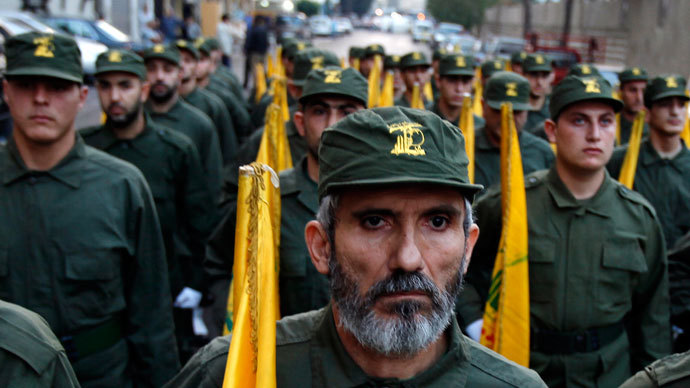 The killing of Hassan Lakkis, a senior Hezbollah official, was done by Israel, the militant movement charged in a statement.
Lakkis was killed overnight outside his home in the Hadath district in Beirut as he was returning from work, the statement said.
Lebanese security officials told AP that Lakkis was gunned down by assault rifle fire as a group of assailants targeted his car. He was rushed to a nearby hospital, but died early Wednesday from his wounds. The officials spoke on condition of anonymity in line with regulations.

Hezbollah described Lakkis as "one of the leaders of the Islamic resistance" against Israel and said the Jewish state had tried to kill him several times in the past.
The statement warned that Israel would "bear full responsibility and all consequences" for the hit.

Israeli foreign ministry spokesman Yigal Palmor denied Israeli involvement.
"Israel has nothing to do with this incident," Palmor said. "These automatic accusations are an innate reflex with Hezbollah. They don't need evidence, they don't need facts, they just blame anything on Israel."
The accusation comes a day after Hezbollah leader Hassan Nasrallah accused Saudi Arabian intelligence of being behind last month's twin suicide bombings, which targeted Iranian embassy in the Lebanese capital.
The bombings on November 19 killed 23 people. An Al-Qaeda-linked group claimed credit for the attack.
Israel views Hezbollah, an anti-Israeli militant organization, as one of its prime enemies in the region. In 2006 it fought a 34-day war against Lebanon, in which Hezbollah forces were Israel's main target.
The Israeli Air Force allegedly carried out at least six strikes in war-torn Syria, with sources saying the attacks were meant to prevent transfer of advanced weapons to the Lebanese movement.
Hezbollah lost its senior members to Israeli strikes in the past. Nasrallah's predecessor as the head of the movement, Abbas Musawi was assassinated in 1992, when Israeli helicopter gunships fired missiles at his motorcade, killing the Musawi, his wife, five-year-old son and four bodyguards.