Helsinki group urges Estonia and Russia to observe human rights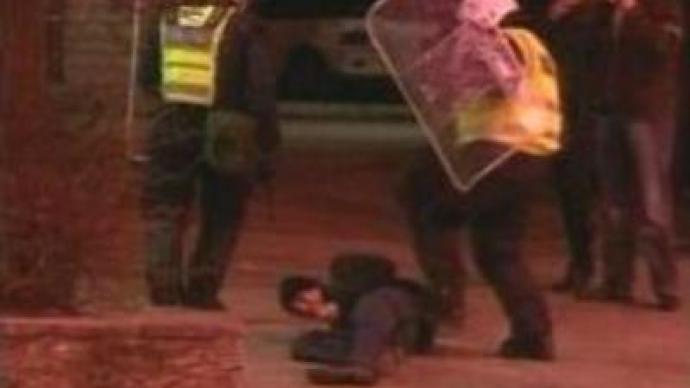 The International Federation for Human rights, Helsinki group, says it is very concerned over alleged rights violations during protests against the relocation of a Soviet war monument in Tallinn.
The Helsinki group has called on Estonia to stop any discrimination against its Russian-speaking minority, which makes up 30% of the country's population.
The document issued by the Helsinki group says:
"The International Federation for Human Rights and the Latvian Human Rights Committee condemn acts of vandalism perpetrated by demonstrators in Tallinn, as well as the blockage of the Estonian embassy in Moscow."
They also urge the Estonian authorities to investigate all acts of human rights violations during riots and the police brutality, excessive use of force and cruel treatment and remind the right to a fair trial must be fully guaranteed.Clashes over the removal of the World War II monument from the centre of the Estonian capital sparked in Tallinn on April 26 followed by the wave of vandalism.Police used tear gas, batons and flash bombs to disperse the protests. One person was killed and over 150 injured during the riots.In response Russian youth activists sieged Estonian embassy in Moscow and stayed outside the embassy building for seven days.
You can share this story on social media: