Helicopter crash in Russia's north: two bodies found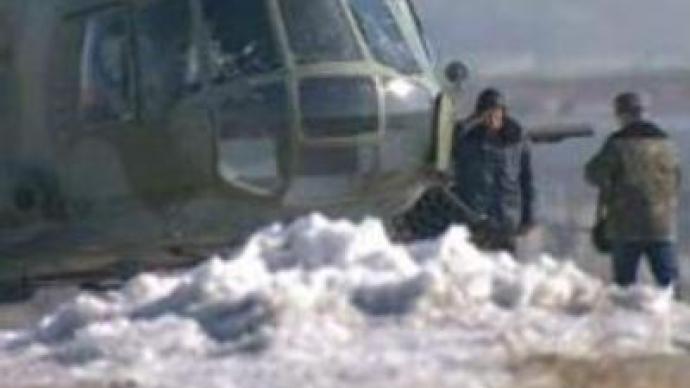 A rescue team has found two bodies at the crash site of an Mi-8 helicopter in the Russia's Republic of Komi, according to the Emergency Situations Ministry. The fate of 4 other people on board is so far unknown.
The wreckage of the helicopter was found earlier today on a slope at an altitude of some 800 metres.The rescuers are continuing to work at the crash site and more rescue teams will be sent to the area on Saturday.Darya Polukhina, Gazpromavia press-secretary, earlier informed Russia Today that
"the background story is as follows: on March 21 the helicopter was carrying out a regular flight to the ecological monitoring station in the Republic of Komi. At the scheduled time of 15.00 it failed to establish radio contact with the base.""At 16.00 the first search helicopter was sent to try to find it. During 48 hours that followed four helicopters have been engaged in the search operation along with AN-24 aircraft from out air company, about 98 Emergencies Ministry employees and more than 25 pieces of equipment. The search continued uninterrupted but the crashed helicopter was found only on Friday at 14.00,"
she added.
You can share this story on social media: