Obese British medics should consider weight loss surgery to set example - report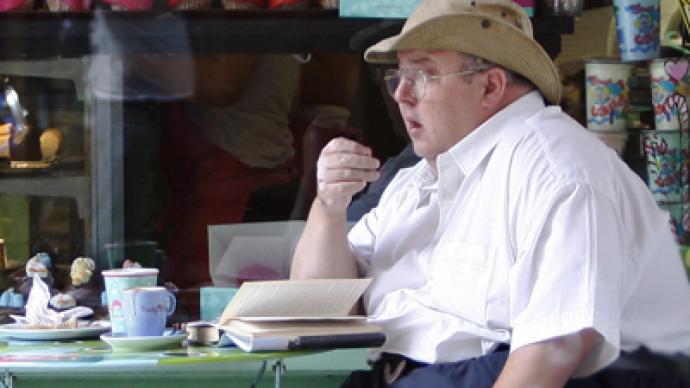 A report soon to be released by the Royal College of Physicians will call for obese and overweight staff working in the UK's National Health Service to have surgery and eat healthy food to reduce their weight and set an example to patients.
A report by a working group at the Royal College of Physicians will issue a report that will say that half of all staff in Britain's National Health Service (NHS) are overweight or obese and should consider surgery, UK media outlets reported. About half of the 1.4 million NHS employees are considered overweight, which is the same proportion of the UK's general population. It recommended that NHS organizations should implement guidance from the National Institute for Health and Clinical Excellence (NICE) on health improvements among staff. "We want to make sure that people who work in the hospital health service are exposed to the ability to get help where they need it, because a lot of them are overweight," John Wass, the author of the report, told the Sunday Times. He added that hospitals should have a healthier selection of food in their canteens and not "sell Coco-Cola all over the place and hamburgers". NICE guidance states that if patients are morbidly obese with a body mass index (BMI) of over 40 or 35, if they have conditions such as type 2 diabetes, they should be offered surgery to reduce the size of their stomachs. However, some primary health care trusts have introduced their own rationing for surgery, saying patients should have a BMI of over 50, which has resulted in some patients trying to gain weight in order to qualify for surgery. Yet another report recently found that less than one in ten NHS trusts had any policy on reducing obesity levels among staff. Research indicates that obesity surgery causes dramatic weight loss, which improves the health of patients, avoiding the need for diabetes medication or hip and knee replacements. Reaction to the report's suggestions in comments from readers in the Sunday Times has been mixed. While most readers, including a former pathologist, acknowledged that in their experience of the NHS, they noticed a lot of overweight staff, many did not agree that forcing staff to undergo costly surgery was either desirable or would be effective. One reader who called herself English Rose wrote, "I am not a stomach stapler fan. Much better not to interfere in the body like that and instead eat better foods and move more."another reader who called himself Kark wrote: "If doctors aren't allowed to practice unless they practice what they preach, what other sinful behavior are you going to outlaw? Any doctor that drinks more than 21 units of alcohol a week? Any doctor who smokes? Any doctor who has unprotected sex with strangers?Adding "Get real people. I'm afraid you're going to have to accept that doctors are humans, just like you. It's reasonable to expect them to know what they're doing and be fairly law abiding. Otherwise, mind your own business."Britain has a serious problem with obesity and its prevalence has more than tripled in the last 25 years. A health survey carried out in England by the NHS information center found that in 2010 62% of adults were overweight. Worldwide obesity has almost doubled since 1980. Only the United States and Mexico has more obese people as a percentage of the population than the UK.
You can share this story on social media: