Health condition ′state secret′ as Castro frets on U.S.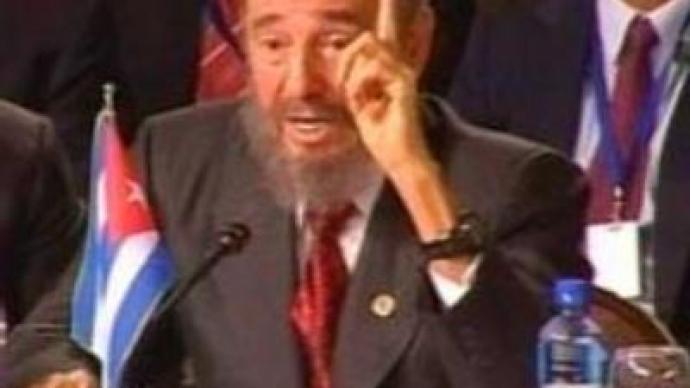 Cuban President Fidel Castro released a statement reporting himself in stable health and good spirits following an intestinal operation. He gave temporary power to his brother while he recovers.
Castro apologised in the televised statement for not giving more details on his condition, saying the threat posed to
Cuba
by the
U.S.
meant his health must remain a "state secret." Castro's wellbeing has been under the spotlight since 2001, when he fell ill delivering a two-hour speech. In 2004, he collapsed and fractured his knee after speaking at a graduation ceremony. This latest illness has been blamed on the strain of a recent trip to
Argentina
. It is the first time in almost 50 years of power that the president has stepped aside from his post. When Castro became
Cuba
's president he cultivated strong ties with the
Soviet Union
. The two countries became close political and trade allies for the next 30 years after revolution on the island created the first communist government in the western hemisphere.Sergo Mikoyan, a Moscow-based expert on Latin America, told Russia Today: "The
USSR
received huge political benefits from relations with
Cuba
. We found a new friend and military ally, not a big one but one near the borders of the
United States
." After years of economic struggle, the country achieved reasonable prosperity in the 1980s. But the close relationship between
Havana
and
Moscow
was strained after the collapse of the
Soviet Union
.
Cuba
lost 85 per cent of its markets and plunged into economic crisis.
You can share this story on social media: