Head of UN mission in Kosovo quits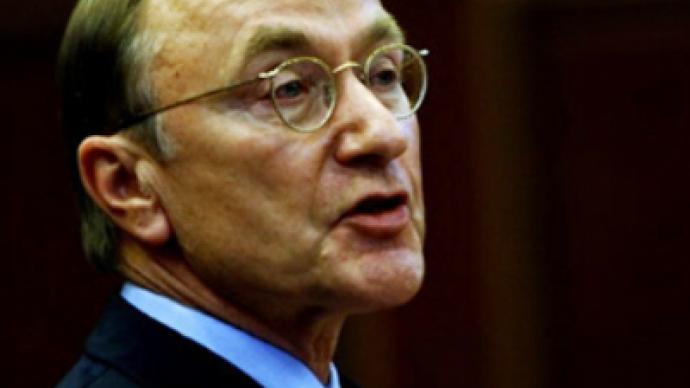 The head of the United Nations' mission in Kosovo has announced he is to quit. An official statement from the UN said the German diplomat Joachim Rücker and his deputy Larry Rosin had violated the UN mandate.
Earlier the Russian Foreign Ministry said Rücker's actions to shut down UNMIK were unacceptable and called for his resignation.
On June 15 Kosovo adopted its new constitution. It stated that the region would be governed by an EU administration.
Russia strongly objected to the move, saying European support of Kosovo's unilateral declaration of independence undermined international law and failed to take into account Belgrade's position.
The name of Rücker's successor has not been revealed yet. Some Serbian media have speculated it could be Italian diplomat Lamberto Zannier. He has served as a director with the Organisation for Security and Co-operation in Europe (OSCE) since 2002.
UNMIK is an interim civilian administration of Kosovo established by UN Resolution 1244 in 1999. Russia's opposition to any change in Kosovo's status without Serbia's consent means the resolution is still effectively in force.
You can share this story on social media: