Hanoi set for APEC summit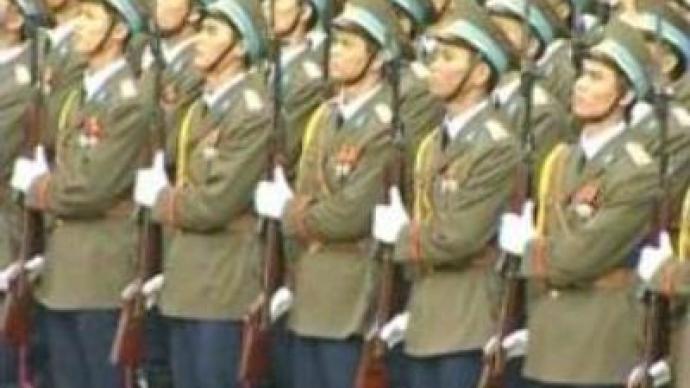 Preparations are well underway for the APEC summit in the Vietnamese capital Hanoi this weekend. U.S. President Bush is now touring Asia following a brief meeting with Rusisian counterpart Vladimir Putin in Moscow on Wednesday.
Stopping to refuel on the flight to Singapore, President Bush met his Russian counterpart for a brief chat. White House national security adviser, Stephen Hadley, said the meeting was mostly "small talk," but emphasizing that the two leaders did touch on nuclear concerns regarding Iran and North Korea.Washington wants Moscow's backing for a tougher line against those countries; Moscow wants U.S. support for Russia's WTO bid. All of these themes are likely to figure in the Hanoi summit. There have been reports that a agreement with the US on Russia's joining WTO may be very close to being signed.Nuclear programs of Iran and North Korea will be under discussion too.Tehran says its nuclear program is for civilian purposes only, but the US and other countries have long suspected the real goal is to develop a nuclear bomb. The International Atomic Energy Agency announced the discovery of traces of enriched uranium in Iran this week, further raising suspicions.Also on the table will be the coordination of diplomatic efforts concerning North Korea. The country's nuclear test on October 9th set off a round of diplomacy, aimed to make Pyongyang return to 6-party talks on their nuclear program. The participants of the negotiations, including Russia and China, are currently trying to coordinate their positions.In addition to dealing with international security issues, Bush is expected to push his free-trade agenda – even though the US House of Representatives failed to support permanent normal trade relations for Vietnam, something Bush had hoped for. American President is currently in a weakened position, his Republican Party having lost control of Congress in mid-term elections last week.The Commonwealth of Independent States Parliamentary Assembly meets in St. Petersburg. The 27th General Session has begun with a debate on the results and prospects of inter-parliamentary cooperation.The session is dedicated to the 15th anniversary of the CIS.One of the issues on the agenda is how to make migration between the member countries legal and what rules should apply. Russian-Georgian relations were also mentioned by the speaker of Georgian Parliament.
You can share this story on social media: