Hamas leader states demands for final peace settlement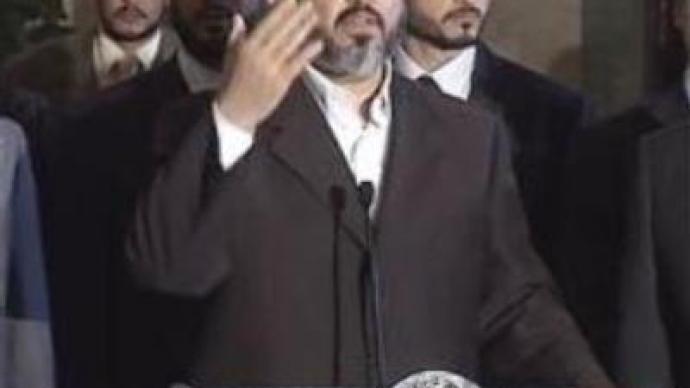 In Cairo, Hamas leader Khaled Meshaal has restated Palestinian demands for a final peace settlement with Israel. Hamas has recently agreed on a power-sharing deal with rival party Fatah.
The agreement can put an end to in-fighting between the two factions, which has killed more than 90 people.Also, Hamas hopes the Middle East Quartet, which includes the U.S., EU, UN and Russia, will soften its position.The Hamas leader has called on the international community to recognise the Palestinian agreement.
'The Palestinian people are proposing a realistic target and they want a national Palestinian state based on the June 4, 1967 borders, including Jerusalem and the right of return for refugees without settlements and the release of all the hostages. This is a realistic demand that the Palestinian people, through the Mecca agreement and through a political consensus to develop a national government which provides a good political platform and a big chance that can be seized by the international community and an important step on the road to achieving peace and stability in the area,'
he stated.Meanwhile, Russia's Ministry of Foreign Affairs has announced that Khaled Meshaal will be visiting Moscow on February 26 for further talks.
You can share this story on social media: