Hamas-Fatah unity government deal reached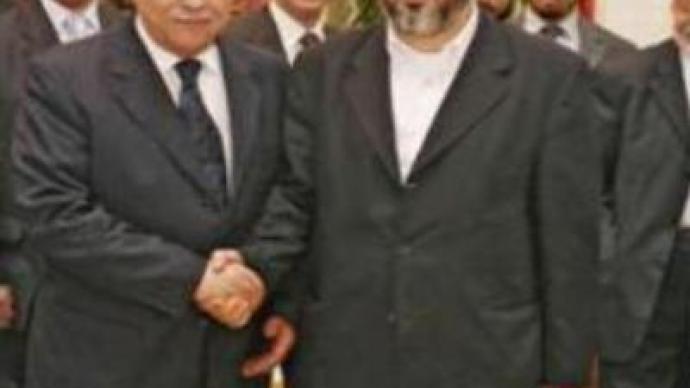 Rival Palestinian factions Hamas and Fatah will present a unity government to Parliament for approval on Saturday. They hope it will end the violence in the region and lead to the removal of crippling Western financial sanctions.
The new cabinet line-up is expected to be announced on Thursday after talks between President Mahmous Abbas and Prime Minister Ismail Haniyeh.
Hamas will get 9 Cabinet posts and Fatah will get 6.Israel and the U.S. say they will not accept the new government unless it recognises the Jewish State, denounces violence and accepts interim peace deals.
You can share this story on social media: